Pregnant woman, 2 others injured after wind lifts bounce house in Ocean County, police say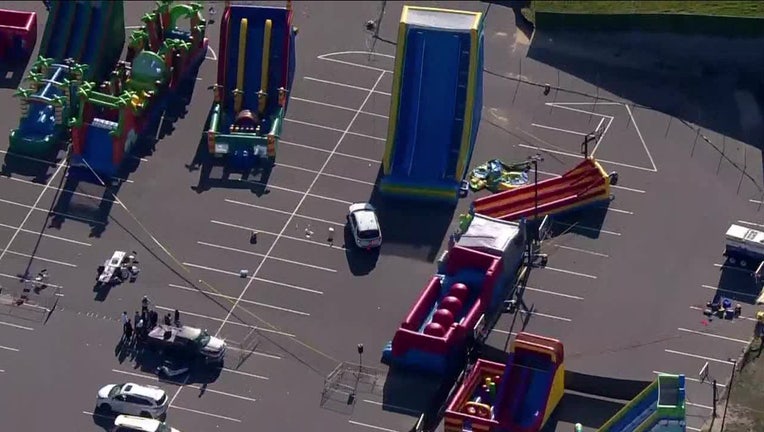 article
OCEAN COUNTY, N.J. - Strong winds caused some scary scenes as families attended a carnival over in Ocean County Monday afternoon.
Police say three adults, including a pregnant woman, were injured when the winds blew one of the tents, lifting a bounce house.
The bounce houses were part of a carnival being held to celebrate Passover in Lakewood.
MORE HEADLINES:
The pregnant woman experienced abdominal pain after the accident, according to authorities. 
She and the other injured adults were taken to the hospital. Their conditions are not known at this time.