Suspect sought in shooting at shopping center ATM near Roosevelt Boulevard
PHILADELPHIA - Authorities in Philadelphia are trying to identify a masked man who they believe was involved in a shooting at a parking lot ATM. 
The Philadelphia Police Department on Friday shared pictures of the masked suspect, dressed entirely in black with gray sneakers. 
Authorities believe the unidentified suspect is white or Hispanic and may have a tattoo on his left hand, according to the surveillance pictures. 
Police were called to the Roosevelt Plaza Shopping Center on 6500 Roosevelt Boulevard Wednesday night for reports of a shooting.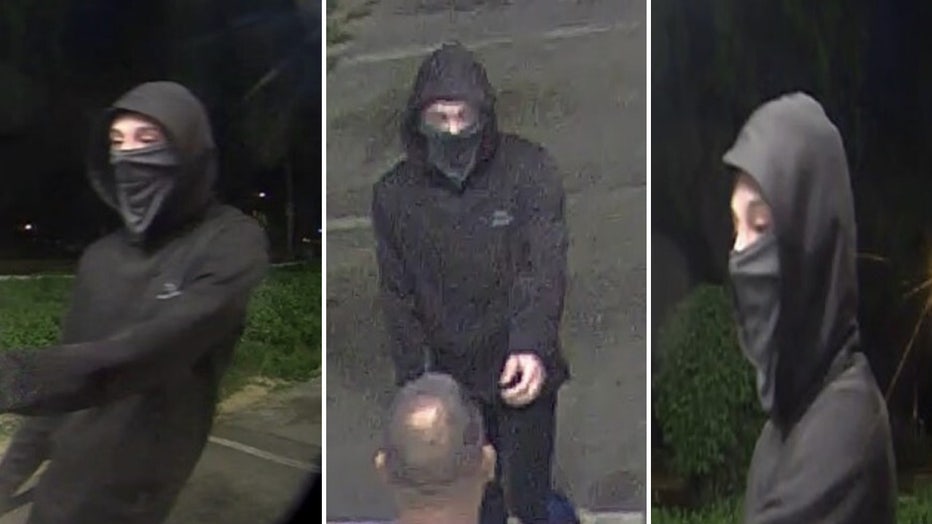 Officer from the Philadelphia Police Department found a 53-year-old man suffering from a gunshot wounds to the chest and leg lying next to his car. 
The victim, who has not been publicly identified, was taken to Jefferson-Torresdale Hospital where he was admitted in critical condition. 
Investigators say Wednesday night's shooting was the third violent incident that happened at the ATM.
MORE LOCAL HEADLINES
Hours before the shooting, police responded to the shopping center parking lot after a man who was using the ATM was carjacked at gunpoint by someone who got out of a suspected stolen car.
Police say last Friday a 20-year-old man who was using the ATM to deposit a check to use for rent was assaulted, robbed and carjacked by two men in ski masks. 
Investigators suspect all three incidents may have been carried out by the same person or group, but they have not been able to confirm that theory.