Taylor Swift fans descend on South Philadelphia despite many not having tickets
SOUTH PHILADELPHIA - The Eras Tour is coming to an end Sunday and Taylor Swift really turned her hometown into Swiftadelphia over the weekend. Fans across the area poured into South Philly whether they had a ticket to any of the three jam-packed shows or not.
"These are my people. I'm just so happy," fan Mia New-Schnieder said. "I'm just so happy to scream words and see Taylor."
There is the concert and the concert outside the concert.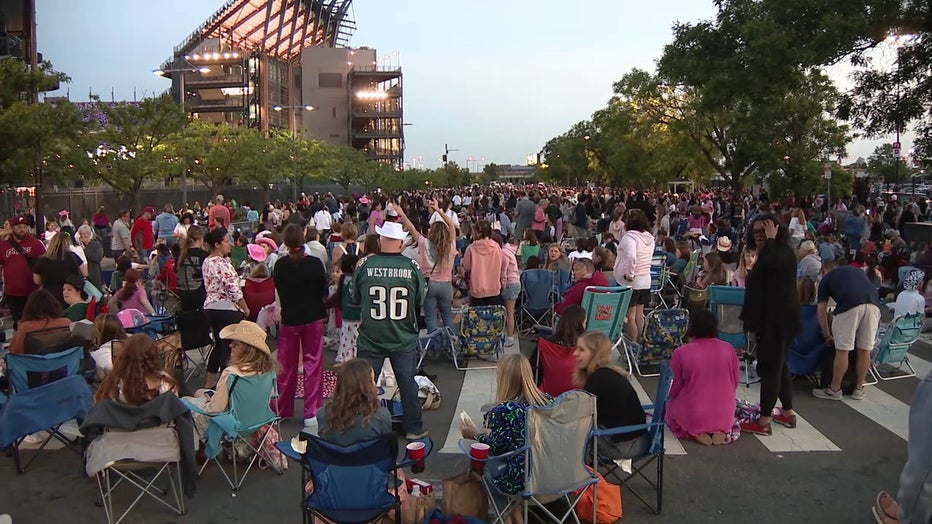 Fans of Taylor Swift who didn't have tickets went to the Linc anyway and enjoyed the party atmosphere outside of the stadium, while Swift performed.
"We came down on the train today. We're going to be celebrating together in the streets, partying," Michelle Callow, who was tailgating the concert, said.
"No, we are not going to the concert," mom Brooke Clemmer said. Her Mother's Day celebration was sending her daughters into the concert and staying behind.
"I think, as a mom, you just want your kids to have great experiences together and feel loved and I hope my girls feel loved in the stadium," Clemmer added.
RELATED:
The line for merchandise was more than an hour wait into the evening and, while most tailgates end by concert time, the party just started on South 11th Street as soon as Swift took the stage. Sunday night capped an epic three days of shows at the Linc.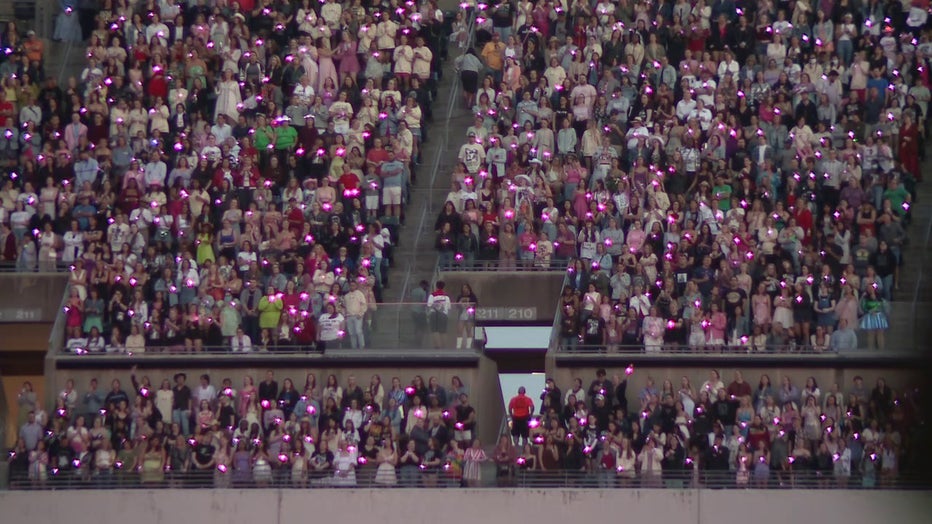 Fans at the Linc enjoy the Taylor Swift concert.
"I felt like it would be the perfect thing to do with my daughter. Taylor Swift concert to celebrate together, dance the night away, sing. It's going to be perfect," said one fan.
Bringing in thousands of fans from across the Delaware Valley and beyond, those that did and didn't have tickets and some that just found out they did Sunday.
"I just found out this morning," Alexis Bernstein exclaimed.
"I've known since December and I've been keeping it from her for her birthday," Alexis' friend explained.