Philly recommends indoor masking; Teen killed while walking home from school; Ketanji Brown vote expected soon
THE RUNDOWN: 
1. Philadelphia health department recommends indoor masking amid jump in COVID-19 infections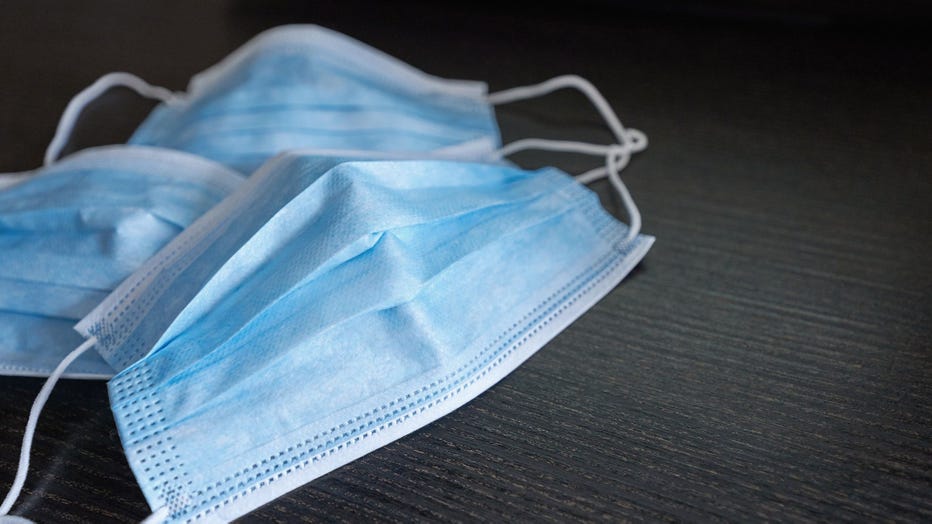 PHILADELPHIA – Philadelphia health officials are recommending that people wear masks in public indoor spaces to help thwart a growing number of COVID-19 infections in the city. 
Philadelphia Department of Health said in a Monday press release that coronavirus case in Philadelphia have increased by more than 50% in the last ten days. This jump comes as COVID-19 infections in Philadelphia have been slowly rising over the last several weeks, according to officials.
"As we see more cases of COVID-19 in the city, everyone's risk goes up," Health Commissioner Dr. Cheryl Bettigole said. "That means that now is the time to start taking precautions." 
Philadelphia remains in the All Clear tier of the city's COVID-19 response levels. That means that daily cases are less than 100 and hospitalizations are less than 50. However, Bettigole advised Philadelphians to have a stash of masks ready in case the mandate returns. 
"It's not required yet, but Philadelphians should strongly consider wearing a mask while in public indoor spaces," Bettigole said. "Make sure you have a supply of masks and home tests ready in case you need them."
The health department credits the uptick in new cases to the new BA.2 omicron variant that has infected millions in Europe and has become the dominant strain of COVID-19 in America. 
2. Teen shot and killed while walking home from school in North Philadelphia, police say
PHILADELPHIA – Authorities say a teen boy was shot and killed while walking home from school Monday afternoon in North Philadelphia. 
Officers from the Philadelphia Police Department were called to the 2200 block of North 15th Street just before 3 p.m. for reports of a shooting. 
Philadelphia Police Captain John Walker told reporters the 15-year-old student had just left Dr. Tanner G. Duckrey School when he was approached by at least one gunman who shot him four times in the torso.
Officers drove the boy to Temple University Hospital where died, according to police. 
There were at least 20 shots fired during the confrontation, Walker said. The victim was not identified by police, but Walker said he was in the 8th grade at Dr. Tanner G. Duckrey School.
No arrests were reported immediately following the deadly shooting.
3. Ketanji Brown Jackson's Supreme Court nomination vote expected this week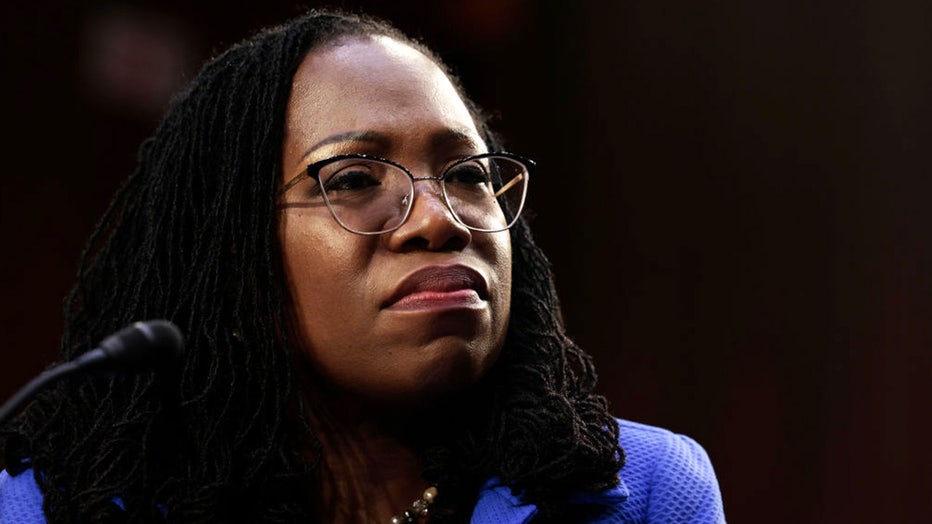 FILE - U.S. Supreme Court nominee Judge Ketanji Brown Jackson speaks during her confirmation hearing before the Senate Judiciary Committee in the Hart Senate Office Building on Capitol Hill March 23, 2022 in Washington, DC.
WASHINGTON – Republican Sens. Lisa Murkowski and Mitt Romney announced Monday night they will vote to confirm Judge Ketanji Brown Jackson's historic elevation to the Supreme Court, giving President Joe Biden's nominee a burst of bipartisan support and all but assuring she'll become the first Black female justice.
The senators from Alaska and Utah announced their decisions ahead of a procedural vote to advance the nomination and as Democrats pressed to confirm Jackson by the end of the week. GOP Sen. Susan Collins of Maine announced last week that she would back Jackson.
All three Republicans said they did not expect to agree with all of Jackson's decisions, but that they found her well qualified. Romney said she "more than meets the standard of excellence and integrity."
With three Republicans supporting her in the 50-50 split Senate, Jackson is on a glidepath to confirmation and on the brink of making history as the third Black justice and only the sixth woman in the court's more than 200-year history. Beyond the historic element, Democrats have cited her deep experience in nine years on the federal bench and the chance for her to become the first former public defender on the court.
Both Collins and Murkowski said they believed that the Senate nomination process has become broken as it has become more partisan in the past several decades.
Murkowski said her decision partly rests "on my rejection of the corrosive politicization of the review process for Supreme Court nominees, which, on both sides of the aisle, is growing worse and more detached from reality by the year."
Biden nominated Jackson to replace retiring Justice Stephen Breyer. Biden has sought bipartisan backing for his pick, making repeated calls to senators and inviting Republicans to the White House.
The Senate's 53-47 vote Monday evening was to "discharge" Jackson's nomination from the Senate Judiciary Committee after the panel deadlocked, 11-11, on whether to send the nomination to the Senate floor.
4. Four convicted of 2011 mistaken identity murder of Philadelphia delivery driver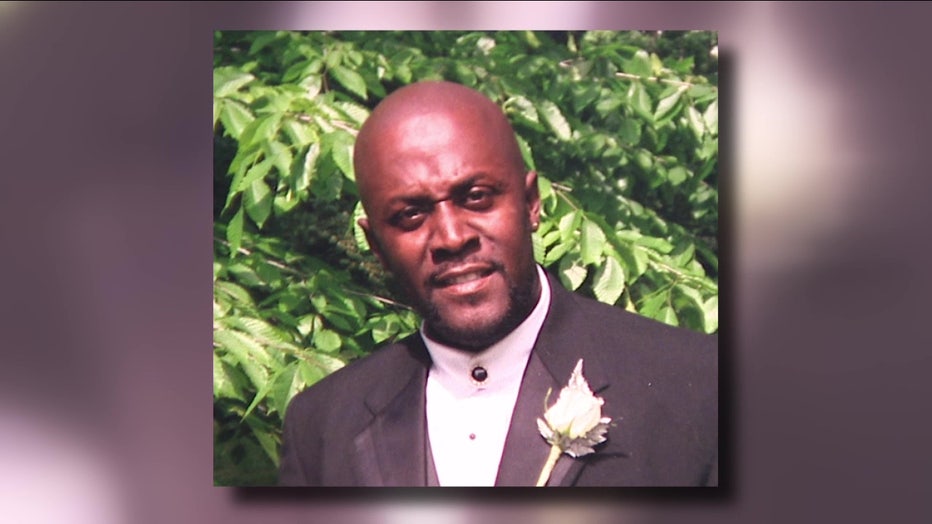 PHILADELPHIA – Authorities in Philadelphia used jail phone records to help convict four men of the 2011 mistaken identity murder of a furniture delivery driver, according to the district attorney's office. 
While in custody for a murder, authorities said Chad Rannels plotted with associates Michael Blackston, Semaj Armstead, and Rashawn Combs, to kill a key witness whom the defendants believed was going to testify against Rannels.
Rannels and the trio were recorded on telephone calls formulating the plot, officials said. Philadelphia Police Detective John Verrechio pieced clues together through jail telephone calls that had occurred between Rannels and his associates, according to District Attorney Larry Krasner's Office. 
In a case of mistaken identity, officials said on Dec. 10 the men killed Kevin Drinks as he sat in his delivery truck on the 900 block of Watts Street in North Philadelphia.
Over a decade later, Philadelphia jury found Rannels, Blackston, and Armstead guilty of First Degree Murder, Conspiracy, and related charges. Combs was found guilty of Third Degree Murder and related charges and will be sentenced on June 29, 2022.
"Unfortunately and heartbreakingly they killed an innocent man," says Toczylowski. "This case is a reminder of why so many witnesses are reluctant to come forward, it is an example of why so many witnesses do not want to testify, because this could be what happens."
5. Police: 13-year-old shot multiple times while sitting inside parked car in West Philadelphia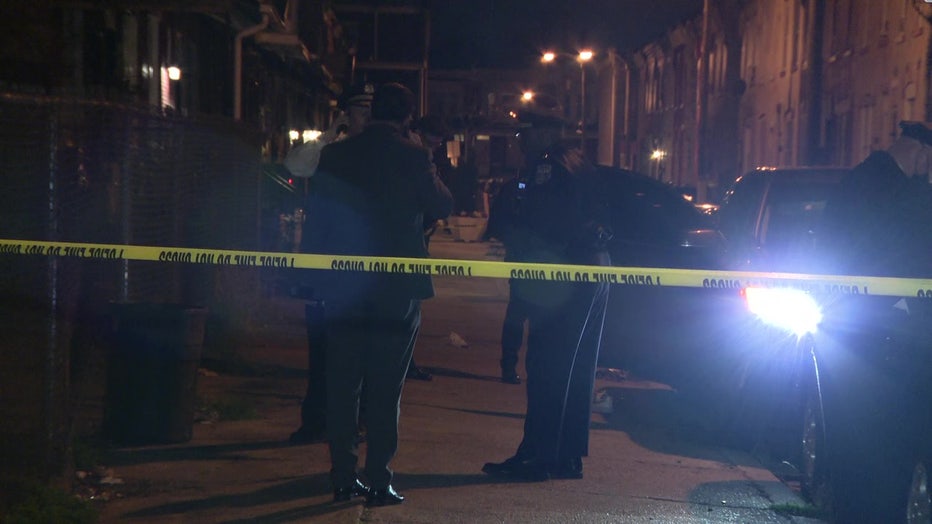 PHILADELPHIA – A young teen is fighting for his life after police said he was shot several times while sitting inside a parked car Monday night in West Philadelphia. 
Officers were called to the 4900 block of Hoopes Street around 8:30 for reports of a shooting. 
Philadelphia Police Captain John Walker told reporters that a 13-year-old was sitting in the passenger seat of a parked car when someone walked up and fired over a dozen shots into the car. 
The boy was hit in the head, chest and arms, according to Walker. He was brought to Penn Presbyterian Hospital by responding officer were he was placed in critical condition. 
No arrests were reported immediately following the shooting. Walker said investigators believe the teen was targeted by the unknown shooter. 
5. Eagles, Saints swap multiple draft picks, including 2023 1st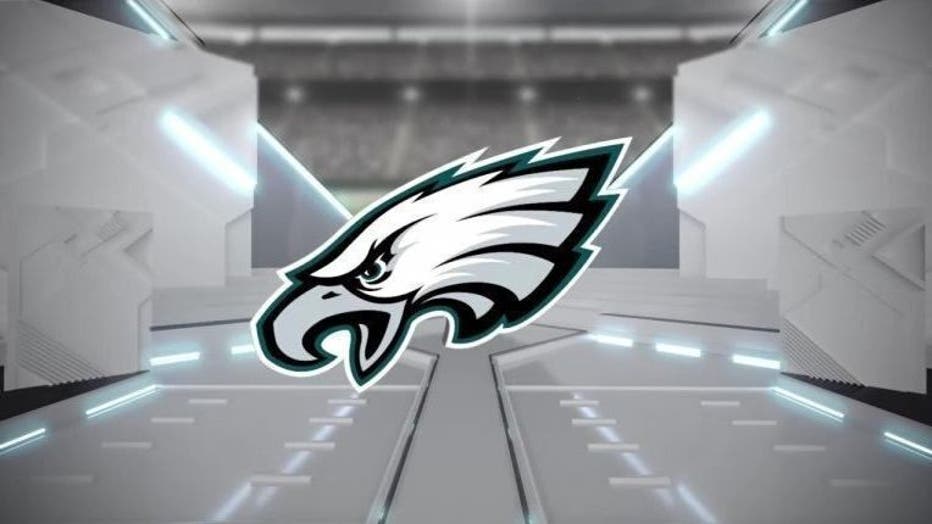 PHILADELPHIA – The Eagles sent picks Nos. 16 and 19 and a sixth-rounder (No. 194) to the Saints for the 18th overall pick, a third-rounder (No. 101), a seventh-rounder (No. 237), a 2023 first-rounder and a 2024 second-rounder.
The move leaves both teams with two firsts later this month when the NFL holds its first draft in Las Vegas. Philadelphia kept the 15th overall pick it acquired from Miami in a draft swap last year.
The deal gives Philadelphia more draft capital in future years. The Eagles seem set on evaluating Jalen Hurts at quarterback for at least one more season and now have more flexibility with two firsts in 2023. They have 10 picks overall this month but more trades are likely.
6. Move it or lose it: Philadelphia asks drivers to make way for street sweepers or face fines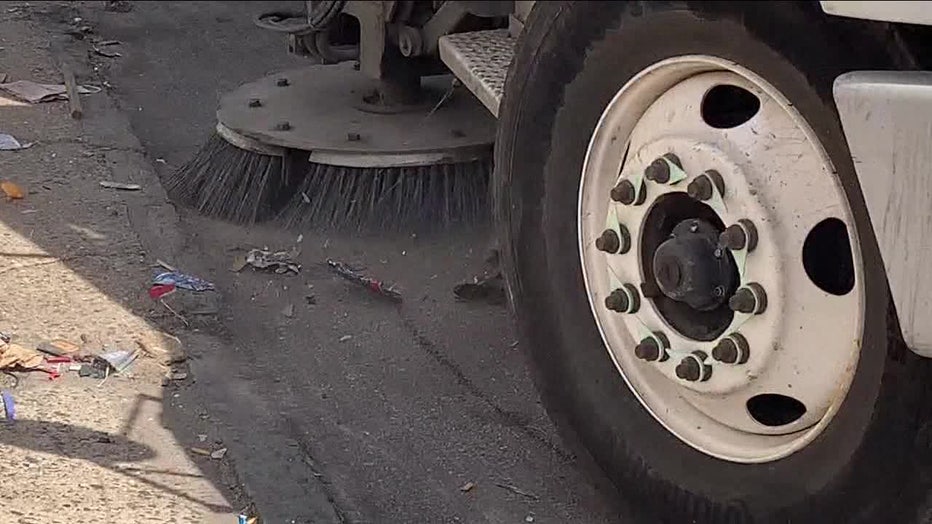 PHILADELPHIA – If you regularly park your car in Philadelphia, chances are you're going to want to know when the street sweeper is coming around. Officials say drivers who do not move their parked car when the sweeper comes by will be subject to a small fine. 
Philadelphia will start Phase 2 of its Mechanical Street Cleaning program on Monday, and it will run through early November. The city's website said it used a "Liter Index" to pinpoint over a dozen neighborhoods that have the highest concentration of litter. 
The Philadelphia Streets Department has started posting signs on impacted streets to alert motorists to move their vehicles during cleaning times. So far, there have been signs posted in six of the 14 areas. You can find the complete streets list on Philadelphia's website. 
As the program starts, Philadelphia Streets Commissioner Carlton Williams said there will be a grace period where violating cars will get a warning slip. After the first week of May, Williams said violators will receive a $30 fine. 
The streets department is also working on a phone app called StreetSmart PHL to help drivers know where sweepers are and minimize time wasted.
7. Weather Authority: Delaware Valley to see drenching rain showers by midweek
PHILADELPHIA – Temperatures will stay seasonable over the next several days, but forecasters are tracking two rounds of rain that could bring thunder and lightning to parts of the region. 
Overnight conditions will stay dry with temperatures in the 30s and 40s in Philadelphia and its suburbs. Clouds will start to thicken during the early morning hours, but temperatures will stay tolerable in the 50s thanks minimal wind. 
Temperatures will approach the 60 degrees in most areas during the afternoon with a few scattered showers. The sparse showers will serve as a precursor to a larger, more powerful, system of rain that will dump buckets onto the Delaware Valley on Wednesday morning. 
FOX 29's Kathy Orr expects the "wall of rain" to move in after 9 p.m. Tuesday and drench the region through Wednesday morning. Rain is expected to end around noon, but conditions won't stay dry for long. 
More showers will move in on Thursday morning and band of thunderstorms will rumble across the region duing the afternoon and evening. All told, forecasters expect parts of the Delaware Valley could see up to 3 inches of rain over the next several days. 
MORE STORIES FROM FOX 29