Video: $20k reward offered for suspect, vehicle sought in Kingsessing homicide, police say
PHILADELPHIA - Members of the Philadelphia Police Department's Homicide Unit are working on identifying a male suspect sought in a deadly shooting in Kingsessing. 
According to police, the investigation is centered around the shooting death of a 37-year-old man who was shot while on the 1600 block of S 53rd Street in the city's Kingsessing neighborhood. 
Authorities did not specify when the shooting took place. 
Officials say the suspect arrived at the scene in what is believed to be a newer model Nissan Sentra that is possibly gray or metallic in color. 
MORE LOCAL HEADLINES
The suspect got out of the front passenger seat of the car and approached the property as if they were going to enter before turning and shooting the victim at close range, police say. 
After the shooting, the suspect ran back to the car and the driver took off south on 53rd Street, according to officials. 
Authorities released surveillance video of the suspect and the car sought.
As with all homicides, the City of Philadelphia is offering a $20,000 reward for information leading to an arrest and conviction in the case.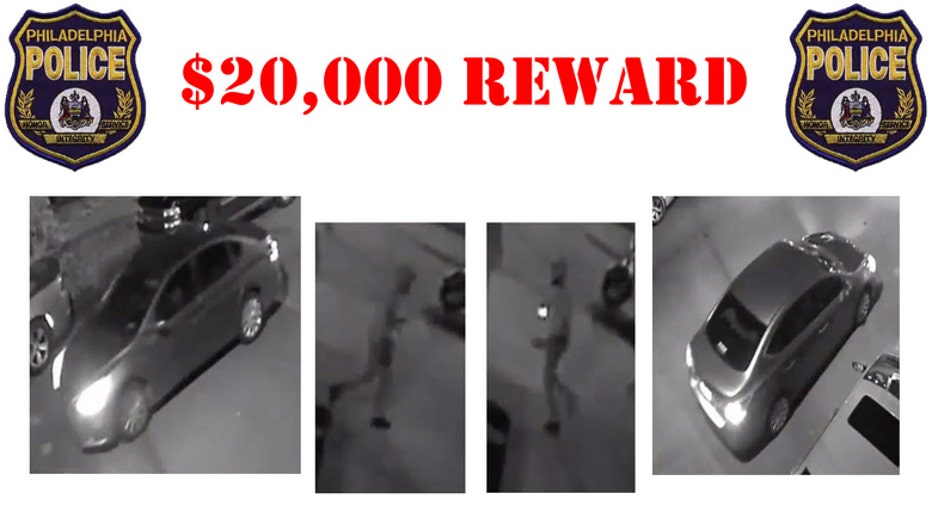 Anyone with information is urged to contact Philadelphia police or submit an anonymous tip online here.