Woman accused of deadly stretch of hit-and-runs in Philadelphia taken into custody
PHILADELPHIA - A woman accused of three hit-and-run crashes on the same night last December in Philadelphia was taken into custody less than 24 hours after being identified by police. 
Neera Nicolas-Hudson, 32, was being sought by on charges including murder and homicide by vehicle in the violent rampage that happened the day after Christmas.
Nicolas-Hudson was allegedly behind the wheel of a 2005 Ford Mustang when she struck a man riding a scooter on the 100 block of North Delaware Avenue.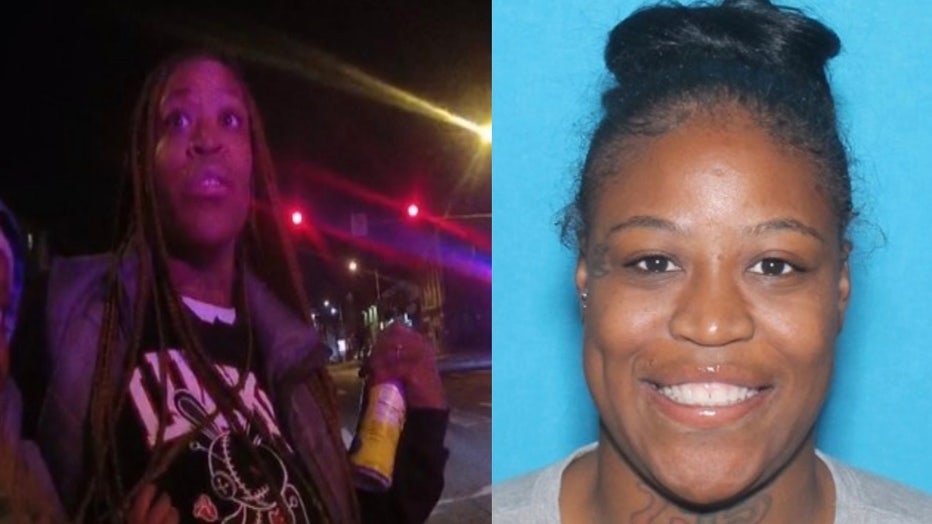 Nicolas-Hudson fled the scene of the crash, according to police, and hit a bicyclist near the intersection of Broad and Spring Garden streets. 
The victims of both crashes were taken to Philadelphia hospitals and placed in stable condition. The scooter driver that was hit suffered a shattered lower leg as a result of the crash, police said. 
It's believed that Nicolas-Hudson's rampage came to a deadly end on Broad Street and Allegheny Avenue where police say she struck and killed 22-year-old Roland Darrell White. 
Police found the vehicle believed to have been driven by Nicolas-Hudson abandoned on near the intersection of Broad Street and Indiana Avenue.