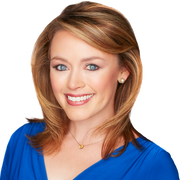 Jennifer Joyce
General Assignment Reporter
Jennifer Joyce joined the FOX 29 News team in September of 2013. She is a general assignment reporter for FOX 29 News. 
Jenni is thrilled to work in her hometown of Philadelphia. Prior to moving back "home," she worked as the Lancaster County Bureau Reporter for CBS-21 News based in Harrisburg, Pa.
While she was there, Jenni broke multiple stories, reported on the presidential election of 2008 with visits from Barack Obama, John McCain and Sarah Palin and was LIVE at Penn State University the night it was announced that legendary football coach, Joe Paterno, was fired. Jenni got her on-air start at News 12 The Bronx in New York City. She also worked as a reporter at WPVI-TV.
Jenni holds an undergraduate degree from Temple University. She currently teaches journalism as an adjunct professor at Saint Joseph's University, where she received a Master's Degree in Criminal Justice with a focus on Homeland Security in 2015.
In her free time, she loves cooking, hanging out with her family and friends and spending summers at the Jersey Shore.
The latest from Jennifer Joyce