DA: Man admits to beating friend to death with baseball bat in Bucks County 15 years ago
DOYLESTOWN, Pa. - Prosecutors have charged a man who they say beat his friend to death with a baseball bat in a Bucks County cold case.
District Attorney Matthew Weintraub announced charges in the 2004 murder at a press conference on Tuesday.
Adam Brundage, of Quakertown, was a 26-year-old father of two when he went missing 15 years ago.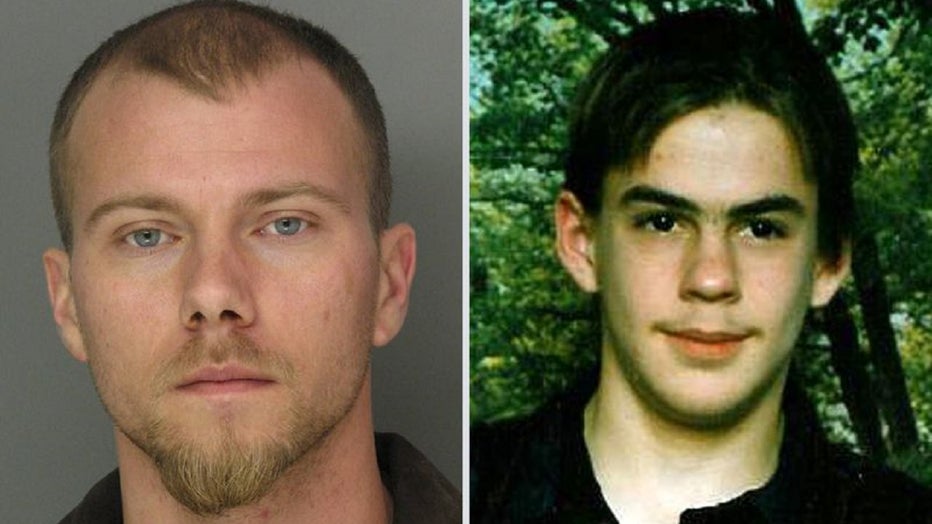 Prosecutors have charged Damon Smoot with the 2004 murder of Adam Brundage in Bucks County.
Damon Smoot, 36, admitted to striking Brundage in the back of the head with a baseball bat during an argument on Oct. 4, 2004, prosecutors said. He then allegedly covered Brundage's mouth and nose to ensure until he died.
Brundage's body was subsequently buried at H&K quarries in Hilltown, where Smoot worked. Authorities recovered the body on Thursday, Jan. 16.
"He never had a funeral. He never had a grave marker," Weintraub said. "Just a tomb and a rock. For 15 years."
Weintraub said that Brundage's body will be returned to his family for a proper burial.
---
RELATED STORIES:
---
Smoot continued to live in Brundage's home following his murder and provided inconsistent accounts about the victim's whereabouts, according to a criminal complaint.
The pair were roommates at Brundage's Glen Meadow Court home for only a few weeks before his murder.
In April 2019, Quakertown Borough Police Department and Bucks County detectives reopened the investigation into Brundage's death.
Prosecutors expect Smoot to plead guilty to third-degree murder. Under his plea, Smoot would serve 20-40 years in prison. At age 62, he would be eligible for parole.
Smoot is currently being held on $1 million cash bail.
___
For the latest local news, sports and weather, download the FOX 29 News app.
DOWNLOAD: FOX 29 NEWS APP