DA: Man charged with beating girlfriend to death inside Chester County home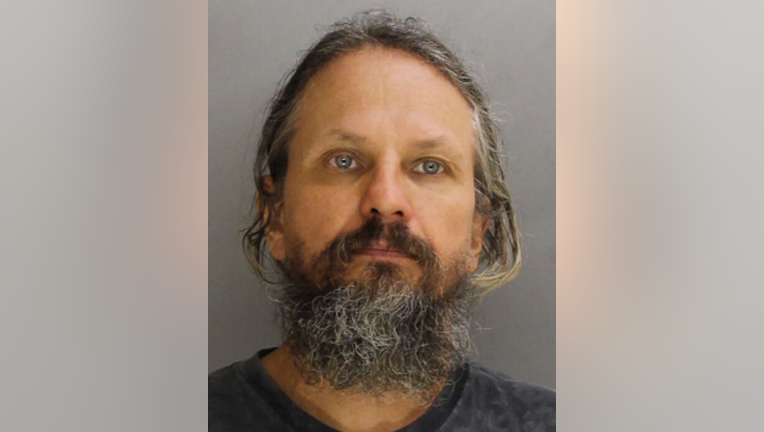 article
EAST PIKELAND TOWNSHIP, Pa. (WTXF) - Police have arrested a man accused of beating his girlfriend to death inside their Chester County home.
Mark Turner, 53, was charged with the first-degree murder of Rachel Yeager.
Prosecutors said Turner suspected Yeager of cheating on him and beat her to death with his fists and kicking her with steel-toed work boots.
Turner, of East Pikeland Township, worked as a handyman, according to the district attorney's office.
"This was a brutal killing," said District Attorney Tom Hogan. "The defendant does not appear to understand that his girlfriend was not his property. She was a human being, free to make her own choices, but the defendant destroyed her."
Officers responded to the couple's home on Ridge Road on Thursday, Nov. 1, for a report of a domestic disturbance.
---
RELATED STORIES:
Former Pa. trooper charged with multiple counts of child rape in Chester County
Ballet instructor convicted for molesting male student in Chester County
Uber driver convicted of raping intoxicated passenger in Chester County
---
Prosecutors said Turner had drinks at a couple of bars before returning home from work. When he arrived home, Yeager was sitting on the couch dressed in a robe and shirt. Turner reportedly went upstairs to go to sleep and, based on the condition of the bed, began to suspect Yeager was cheating on him.
Turner then allegedly returned to the room where Yeager was seated and began to punch her in the head repeatedly. Prosecutors said he also used his steel-toed work boots to kick Yeager multiple times in the vaginal area.
When officers arrived, Yeager was found unresponsive on the couch and transported to a local hospital. Prosecutors said she lingered on life support for some time before being pronounced dead.
An autopsy revealed that Yeager died of blunt impact injuries to her head. She reportedly had significant bruising on the left side of her head, from her chin to her temple, as well as across her genital area.
Turner is currently being held without bail at Chester County Prison.
"It is not easy to kill somebody with just your fists and feet. But the defendant was determined to kill the victim." said Hogan. "This is the ugly face of domestic violence."
___
For the latest local news, sports and weather, download the FOX 29 News app.
DOWNLOAD: FOX 29 NEWS APP