DA: Man facing charges in fatal shooting of man inside a Montgomery County apartment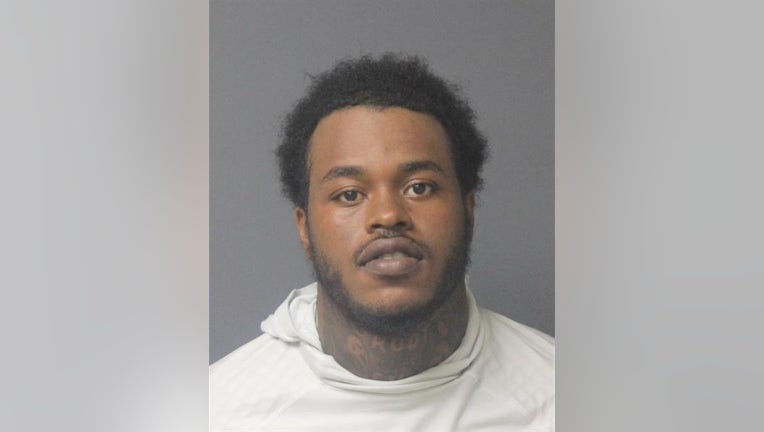 article
NORRISTOWN, Pa. - The Montgomery County District Attorney's Office announced on Tuesday that an investigation in underway after a man was shot and killed after breaking into a Norristown apartment on Monday. 
Just before midnight on Monday, police responded to an apartment building on the 300 block of Moore Street in Norristown. 
Responding officers arrived to find a man, later identified as Shafeeq Robbins, 28, of Norristown, suffering from a single gunshot wound to the chest. Authorities say he was later pronounced dead at Suburban Community Hospital. 
Police say Robbins forced entry into an apartment where he was met with gunfire. An investigation revealed that the female resident of the apartment, Danielle Puia, had an active Protection From Abuse Order (PFA) against Robbins, who was the father of her 3-year-old child. 
MORE HEADLINES 
Interviews and surveillance video revealed that Travis Cummings, 20, of Haverford arrived at the apartment around 11:45 p.m. to visit Puia. A few minutes later, authorities say Robbins forced his way through the door and confronted Cummings, striking him and grabbing him. Authorities say Cummings then fired one shot striking Robbins before he fled the apartment. 
After further investigation of surveillance videos, authorities say Cummings disposed of several items in a white van parked on Green Street. Police recovered a Glock semi-automatic handgun and a backpack containing crack cocaine, marijuana, drug-packaging materials, and $2,000 cash. 
Cummings was apprehended a short time later and authorities say he is facing firearms and drug-related charges. He is awaiting arraignment at the Montgomery County Correctional Facility, at which time bail will be set, and a preliminary hearing will be scheduled. 
The investigation into this homicide is ongoing and anyone with further information is asked to contact the Norristown Police Department.