DA: Prominent Delco attorney charged with 48 counts of child pornography
MEDIA, Pa. - Authorities have charged a Delaware County attorney with 48 counts related to the production and possession of child pornography, prosecutors announced Monday.
Delaware County District Attorney Jack Stollsteimer held a press conference Monday to announce the arrest of 42-year-old Patrick Francis Lomax.
Prosecutors said Lomax filmed the pornography inside his home. One victim, identified in court documents as "Victim 1," lived with Lomax, whose mother was Lomax's partner.
An investigation into Lomax began on Jan. 22, when officials say Victim 1 brought video evidence to Media police.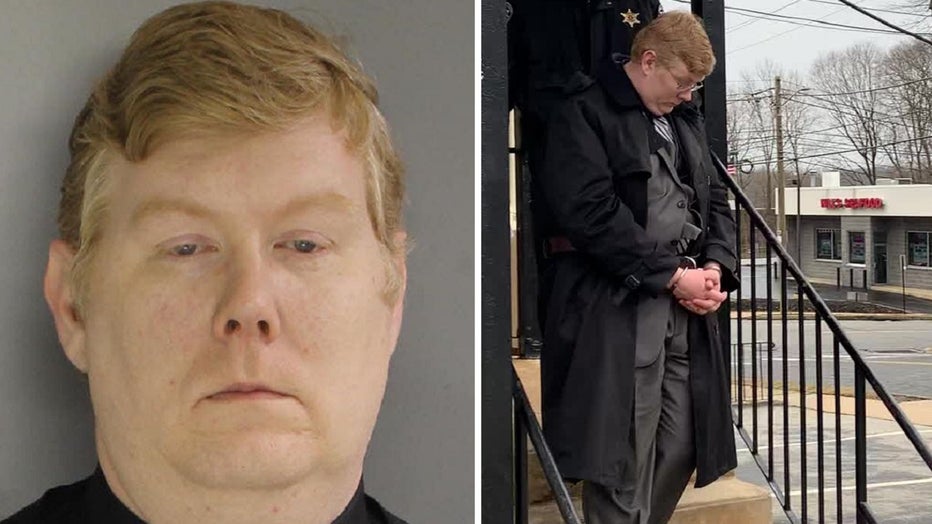 Patrick Francis Lomax was charged with 48 counts of child pornography.
Patrick Lomax (1)
Patrick Francis Lomax was charged with 48 counts of child pornography.
According to Stollsteimer, the victim discovered the evidence — three small video cameras and two video cards — inside both his and Lomax's bedrooms. The victim discovered two of the cameras in November 2019: one behind a gaming console, the other behind a baseball glove.
The footage reportedly showed Lomax, who presented himself as a parental figure in Victim 1's life, setting up the cameras to record the Victim 1's sexual encounters. The footage also captured sexual encounters of other victims inside Victim 1's bedroom.
In total, officials identified nine alleged victims from the video footage. Three were minors at the time of the incidents, which allegedly occurred over the course of several years.
---
RELATED STORIES:
Villanova campus ministry ex-director sentenced in child porn case
Pennsylvania lawmaker in child porn possession case resigns
Ex-Radnor commissioner sentenced in child porn case
---
Stollsteimer said Lomax, a criminal defense lawyer, "held himself out in court every day as someone who was standing up for justice when, in fact, he was committing crimes going back years, some of the most disgusting and disturbing crimes imaginable: videotaping children in sexual encounters."
Lomax surrendered to police Monday morning. He is currently being held at George W. Hill Correctional Facility in lieu of $150,000 bail.
___
For the latest local news, sports and weather, download the FOX 29 News app.
DOWNLOAD: FOX 29 NEWS APP