Man, 22, charged with murder in apparent road rage shooting in Philadelphia
PHILADELPHIA - Prosecutors in Philadelphia have charged a man who they say chased down and fatally shot a driver during an apparent road rage confrontation on a one-way street. 
The Philadelphia District Attorney's Office charged 22-year-old Derek Escribano for the deadly encounter that unfolded Monday morning on the 2000 block of Mercy Street. 
Video from a nearby residence captured two cars speeding down the one-way street in the wrong direction and abruptly stop in the middle of the block due to a double-parked car.
Prosecutors say Escribano and the victim, later identified as 42-year-old Darren Whitfield, are seen exiting their cars. Whitfield is accused of chasing Escribano for six seconds before gunshots are heard.
It's alleged that Escbribano, who prosecutors say is permitted to carry a concealed firearm, continued shooting Whitfield after he had fallen to the ground. Whitfield was taken by responding police officers to Penn Presbyterian Hospital where he died.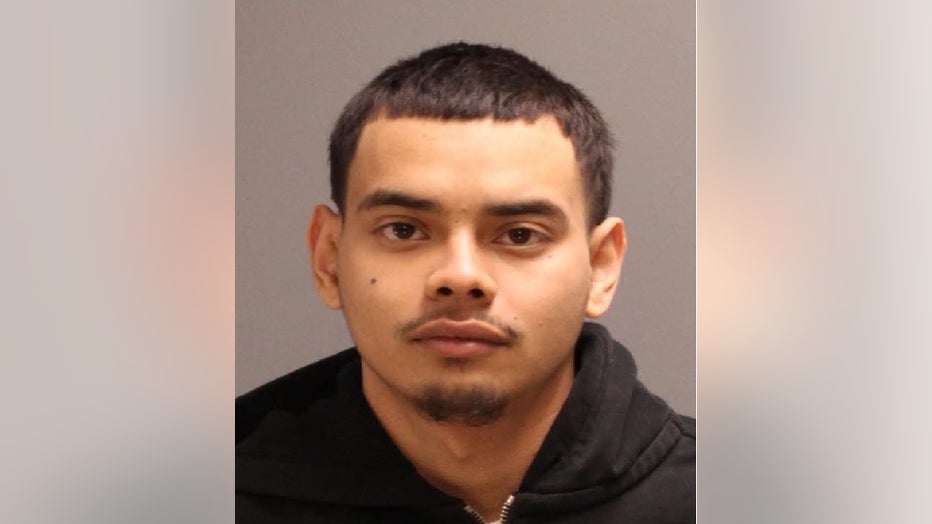 Investigators say the gun that Escribano used in the deadly shooting has been recovered. 
Escribano has been charged with murder, possession of an instrument of crime, and recklessly endangering another person.