'Mechanism of death': Pennsylvania man charged in gun trafficking operation linked to homicides, shootings
PHILADELPHIA - A Pennsylvania man has been arrested for running what authorities call a gun trafficking operation connected to several homicides and violent crimes. 
In a press conference held Wednesday, Montgomery County District Attorney Kevin R. Steele announced the arrest of 23-year-old Tamir Hartsock of Glenside, Pennsylvania. 
Hartsock faces numerous felony charges for straw purchasing and trafficking 15 firearms, of which four were recovered and connected to homicides and crimes in Philadelphia. 
Investigators say Hartsock purchased his first two guns on September 9, 2020, shortly after his 21st birthday. He continued purchasing weapons through December 2022 and managed to purchase seven weapons in a four-month period in the timeline, according to Steele. 
MORE LOCAL HEADLINES
Authorities say the 10th firearm, purchased by Hartsock on Feb. 19, 2021, was recovered by Philadelphia police on April 28, 2023, at the scene of a violent triple homicide on the 5900 block of Palmetto Street. 
A bullet from the weapon, a Glock, Model G27, .40 caliber semi-automatic gun, was extracted from the body of one of the victims and entered in the National Integrated Ballistic Information Network (NIBIN), which generated a lead in the investigation, officials say. 
The NIBIN technology was able to connect the bullet to the Glock purchased by Hartsock, police say. 
Authorities say the NIBIN system also linked the same Glock to a shooting on the 3600 block of W Indian Lane on January 23, 2023. 
The first weapon purchased by Hartsock on September 9, 2020, a Glock, Model 22, .40 caliber, semi-automatic handgun, was recovered by Philadelphia police after 50 shots were fired in the area of Carlisle Street. Officials say police stopped a fleeing car with three individuals, including one in possession of the Glock. 
This gun was then linked to multiple other homicides and shootings through the NIBN system, including: 
According to authorities, another firearm purchased by Hartsock was recovered during a DUI checkpoint in Philadelphia on June 26, 2021 and another during ga traffic stop by marple Township Police on October 7, 2022. 
Officials say most of Hartsock's gun purchases were made online before picking them up from a federally licensed firearms dealer in Montgomery County, where he completed the required forms and background checks.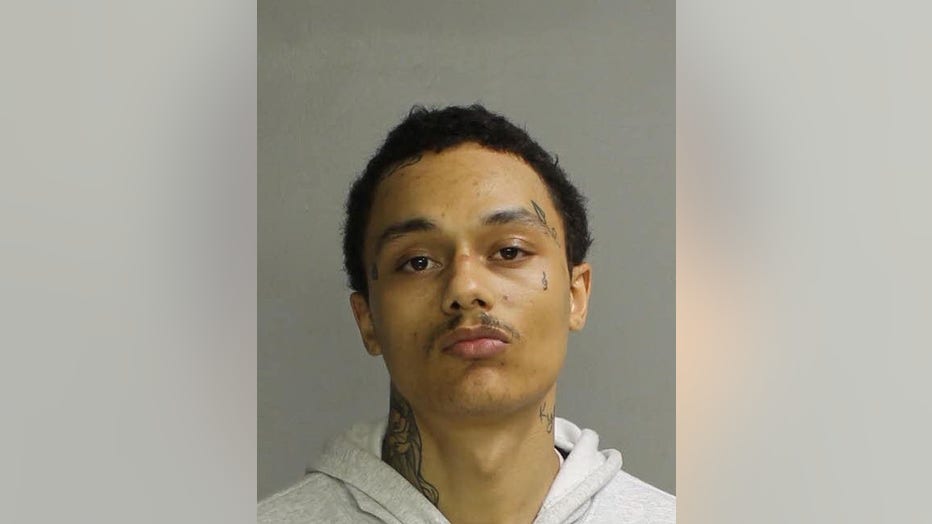 "When people are putting these guns onto the streets, they are putting the mechanism of death, they are putting into the hands of violent criminals guns that are being used in violent crimes," Steele said. "And they are going to be responsible for them." 
The trafficking operation was investigated by officials from multiple agencies, including Montgomery County, ATF, the Pennsylvania Office of the Attorney General's Gun Violence Task Force, the Upper Dublin Township Police Department, the Marple Township Police Department and Philadelphia Police. 
Hartsock was charged with the unlawful sale and transfer of a firearm and related charges. He was arraigned on Wednesday and remains in the Montgomery County Correctional Facility after failing to post bail. 
This is a developing story. Check back for updates.