Officials: Fire erupts under Atlantic City boardwalk causing damage, firefighter injury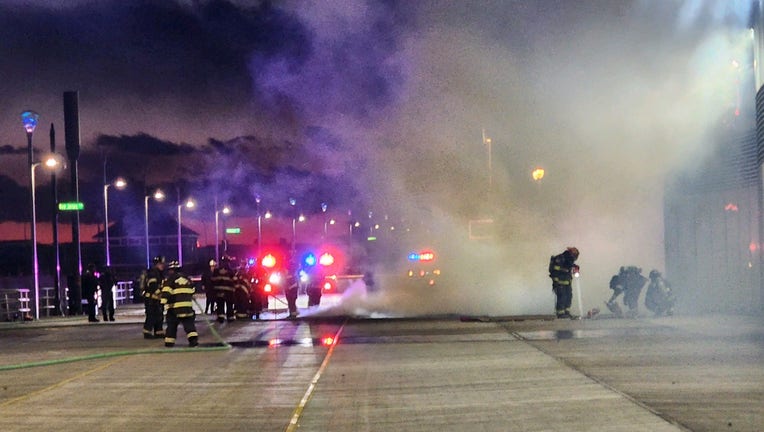 article
ATLANTIC CITY, N.J. - Scary scenes in Atlantic City Friday night as flames were spotted coming up through the boardwalk of a New Jersey tourist destination.
Emergency crews battled the blaze on New Jersey Avenue, which sits between the Oceans and Showboat casinos.
Debris had caught on fire under the boardwalk, according to officials. However, further details were not released.
MORE HEADLINES: 
The fire was placed under control in less than hour, but hot spots were still being extinguished Friday night.
Officials say one firefighter is being treated for minor injuries, and a damaged section of the boardwalk will need to be replaced.
No injuries to civilians were reported.