Witnesses describe Frankford shootout; Poll on Philly's pessimism; Possible threat at local middle school
THE RUNDOWN: 
1. 'It's chaos out here': Witnesses describe shootout in Frankford that injured SEPTA Transit Officer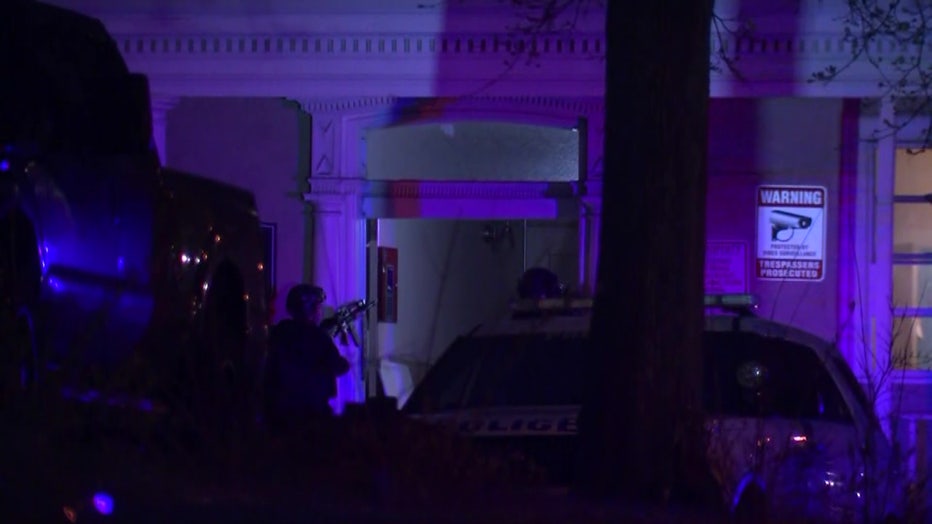 SWAT Officers converged on the property where the suspect was held up.
PHILADELPHIA – New cell phone video shows officers scramble to find cover as a barricaded gunman opens fire from the window of a Frankford apartment building Wednesady night.
Philadelphia police say officers who were in the area of the Arrott Transportation Center when they heard gunshots around 7 p.m. 
The officers responded to Griscom and Arrott streets where they found two women, ages 57 and 42, with gunshot wounds to the hip area. Sources tell FOX 29 a third gunshot victim later arrived at the hospital. 
Police then spotted a suspect, who was armed, and chased him to a property on the 4700 block of Leiper Street. Once inside the residence, police say he barricaded himself in and began firing at police from different floors of the building. 
"Next thing I know it's gunshots like boom, boom," Mell Perrin told FOX 29's Kelly Rule. "I look out and there's cops taking position hiding around places and stuff like that so I just, we had the kids get in the bathroom in the tub."
During the gunfight, SEPTA Police Chief Thomas Nestel told reporters that a Philadelphia police officer became pinned down by gunfire coming from the residence. Nestel said a SEPTA officer, later identified as 28-year-old Ervis Onuzi, drew his assault weapon and charged the gunman to provide covering fire to free the trapped officer. 
"I actually saw the cop wounded and rushed in, like rushed into the cop car, and they took him out of here I hope he's alright," Jonathan Briggs said.
That's when authorities say the Officer Onuzi was shot once in the abdomen. Onuzi, a three-year-veteran of the force, was rushed to Temple University Hospital where he underwent emergency surgery. The officer and both women who were injured are expected to be okay. 
A massive law enforcement presence converged on the house, including Philadelphia police and SWAT officers. Philadelphia police say they used technology to determine that the suspect was down near a second floor window. SWAT team members entered the property and found the suspect dead of an apparent self-inflicted gunshot wound to the head.
The suspect has not been identified by police, but law enforcement source told FOX 29 that he is 18-years-old and was known to police. 
"It's just crazy you never know what can happen out here nowadays," Briggs said. "One minute everything's good the next minute it's chaos out here."
2. Poll: Philadelphians are more pessimistic than they have been in over a decade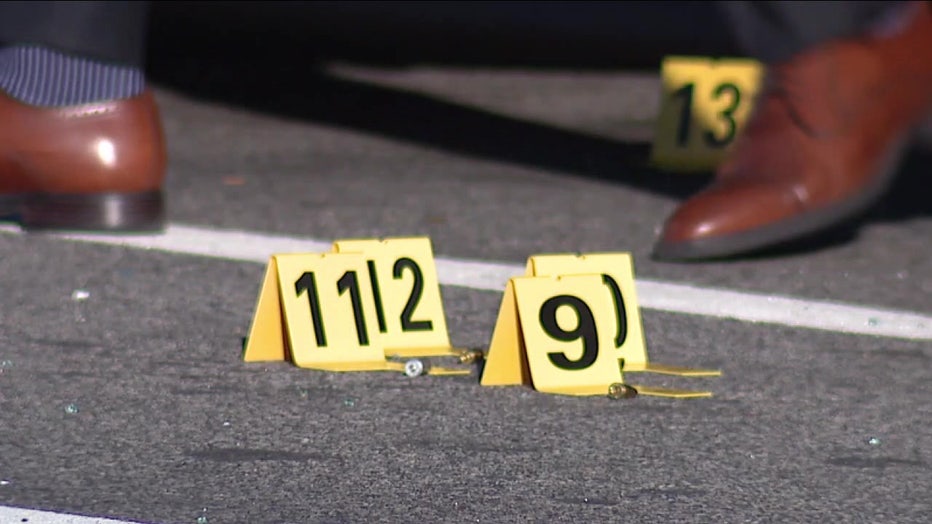 PHILADELPHIA – A new poll from the Pew Research Center found that Philadelphia residents are the most pessimistic they have been in over a decade. 
Researchers found that 63% of people polled believe that Philadelphia is on the wrong track, with gun violence receiving the lion's share of the blame. 
"A lot of evidence that crime has gone up, and it makes people very frustrated, very scared, and very at a loss of what to do about it," Attorney and CEO of Advocate To Win Heather Hansen said.
She believes that the COVID-19 pandemic secluded people from societal norms of behaving with courtesy, as evident by a violence spike in hospitals and airplanes. 
"It's in large part because we've forgotten how to be patient, how to wait, how to interact in public," Hansen said.
Philadelphians exhausted and frightened by the constant threat of violence, drugs and other street crimes would like to see more police, according to the poll. 
"I'm just concerned," said Jeff Benson, who has a daughter that lives in Philadelphia. "I get the alerts that pop up in the morning on my phone, '13-year-old shot and killed' it's frightening."
8th District Councilwoman Cindy Bass called on Mayor Jim Kenney's administration to provide a more robust plan to address violence.
3. Officials investigating threatening photo that may have been taken in Drexel Hill Middle School bathroom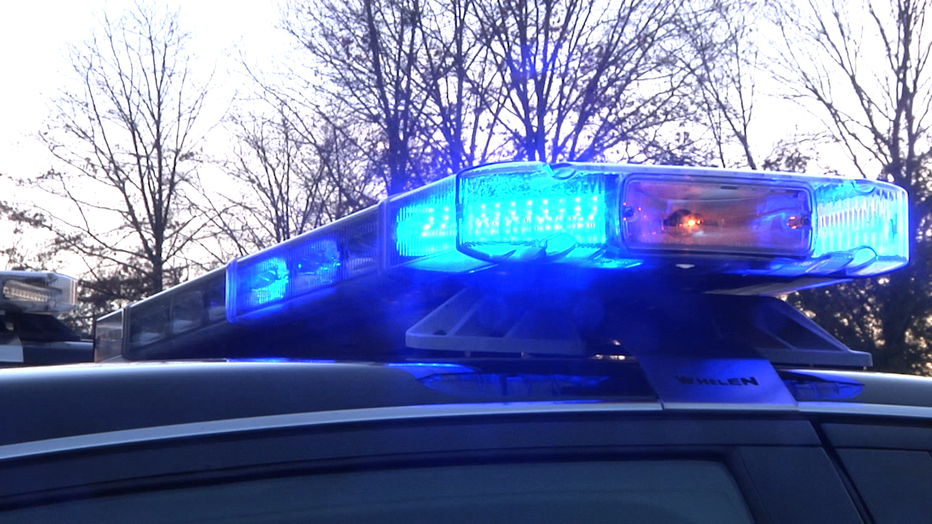 DREXEL HILL, Pa. – Officials in the Upper Darby School District are investigating a photo with a threatening message that they believe may have been taken in Drexel Hill Middle School bathroom.
Officials said the photo shows a bathroom with purple and gold tile with the following message overlaid on the picture.
"If h wanna live dint come frm (sic) bro (picture of a green cartoon gun)
#DHMS 4/8/22DHMS (picture of a green cartoon gun)
don't come to school tomorrow on friday!! (pictures of three green cartoon guns)"
Superintendent Daniel P. McGary wrote in a letter to families that the district is not closing schools on Friday, but there will be patrols from Upper Darby Police Department at Drexel Hill Middle School. 
"We are taking this threat seriously and have contacted the police to report the social media posting," McGary wrote. "We understand the anxiety this information causes for families, students, and staff."
4. Hatboro K9 officer dies after severe reaction to bee sting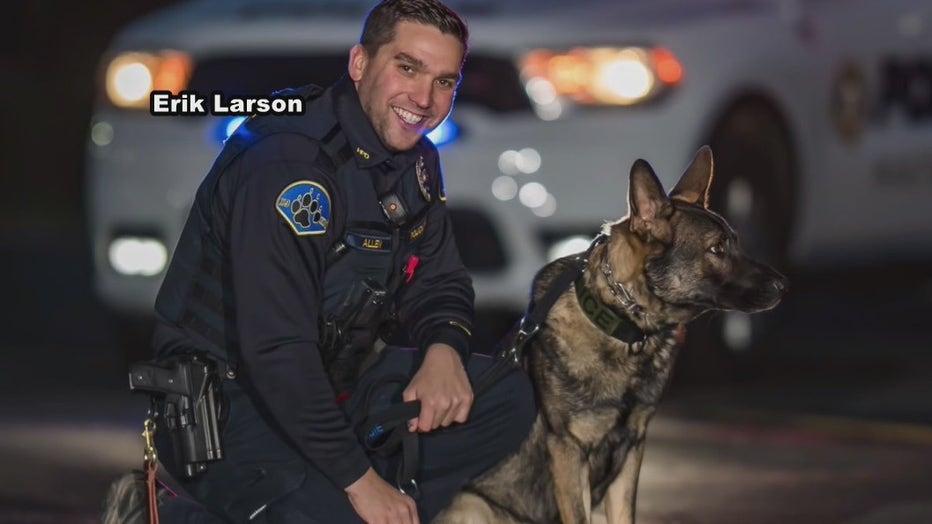 Ryan Allen, Hatboro K9 officer and his K9 partner Louie
HATBORO, Pa. – Hatboro Police Officer Ryan Allen passed away, after he was stung by a bee in October 2021. He was surrounded by family and friends.
According to Hatboro Police, Allen worked his way to K9 handler after joining the force in 2013. He served as a patrol officer and was a member of the Montgomery County Drug Task Force. He will be known in the community for being the force behind the department's first K9 unit. He was a well-known figure in the community, often seen with his K9 partner, Louie.
Officer Allen suffered a severe reaction to the October 2021 bee sting. "There was something in his voice. He's never scared. In our 10 years together, he's never sounded like that, so I knew something was wrong," explained Whitney Allen, Officer Allen's wife.
5. Man sentenced to a year in prison for shining laser pointer at Philadelphia police helicopter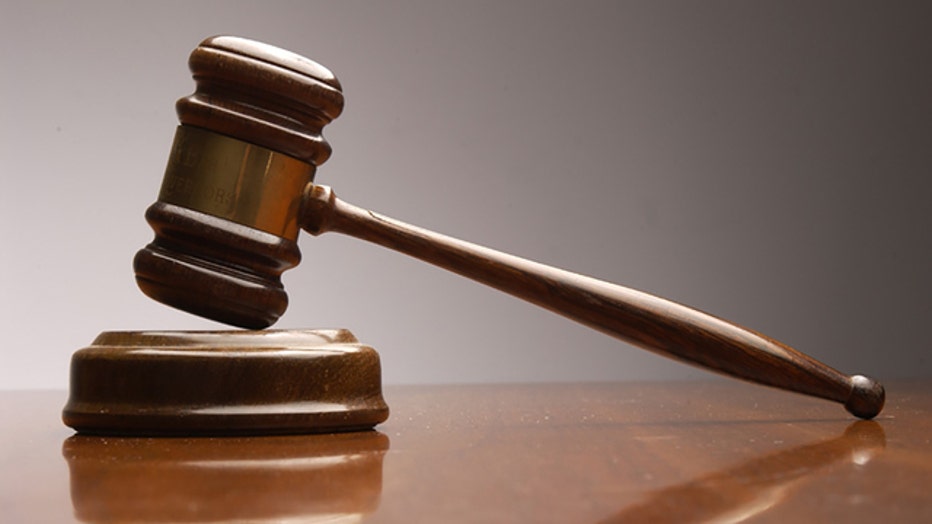 FILE - Generic gavel on wooden table.
PHILADELPHIA – A Philadelphia man was sentenced Thursday to one year in prison for shining a laser pointer at an airborne Philadelphia police helicopter last December. 
Raji Yusuf, 36, will also serve three years of supervised release and was ordered to pay $1,000 fine, according to United States Attorney Jennifer Arbittier Williams.
Prosecutors said a Philadelphia police helicopter with two aboard was on routine night patrol near the Northeast Philadelphia Airport around 10 p.m. when the aircraft was struck multiple times by a "high intensity green laser."
The laser illuminated the cockpit and temporarily distorted the officers vision, according to investigators. Once they regained their sight, the officer's used a floodlight to illuminate the parking lot Roosevelt Mall and found the suspect, later identified at Yusuf. 
Prosecutors said that at the time of the incident Yusuf was on federal supervision for a 2016 conviction for trafficking firearms. Yusuf was arrested by federal authorities days later for violating his supervised release.
More From FOX 29
___
DOWNLOAD: FOX 29 NEWS APP | FOX 29 WEATHER AUTHORITY APP
SUBSCRIBE: Good Day Digest Newsletter | FOX 29 Philly on YouTube