Shooting, 2 carjackings happened at Philadelphia shopping center ATM within a week: 'I'm scared to death'
PHILADELPHIA - A parking lot ATM outside a shopping center near one of Philadelphia's busiest roadways has become the site of a recent stretch of violent crimes that may have been carried out by the same group.
The Bank of America ATM tucked in the corner of Roosevelt Plaza Shopping Center is where police say a 53-year-old man was shot twice Wednesday night while using the machine. 
Police found the victim - who has not been pubically identified - laying next to his car and rushed him to Jefferson-Torresdale Hospital where he was admitted in critical condition. 
Investigators believe the man, who police say lives nearby the shopping center, was trying to use the ATM when someone shot him. No update on his condition was provided on Thursday. 
MORE LOCAL HEADLINES
The shooting was a culmination of a spate of violence that has happened at the ATM within the week that has left people who live and work near the shopping center "scared to death." 
Hours before the shooting, police responded to the shopping center parking lot after a man who was using the ATM was carjacked at gunpoint by someone who got out of a suspected stolen car.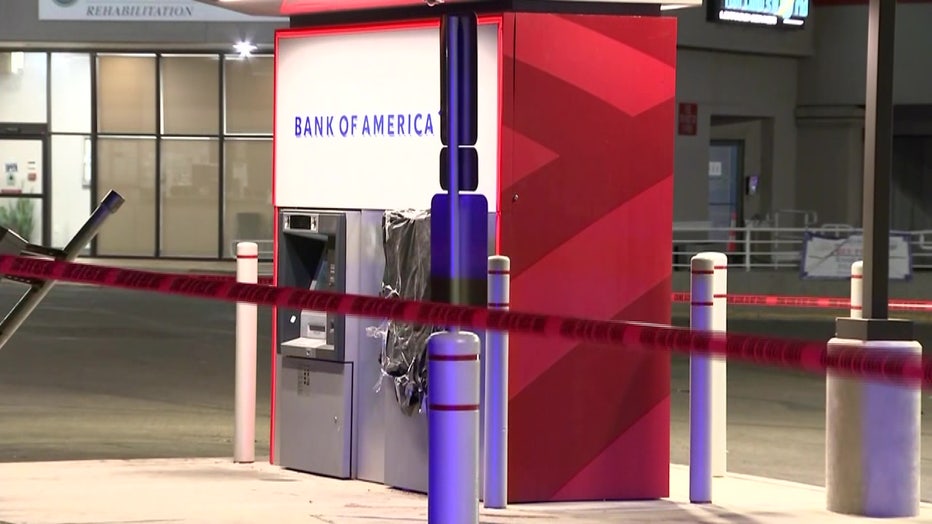 A parking lot ATM has been the site of a recent spate of violence, including a shooting a two carjackings.
Police say last Friday a 20-year-old man who was using the ATM to deposit a check to use for rent was assaulted, robbed and carjacked by two men in ski masks. 
"These people, we believe, are the same who did all three, and as you can see they escalated; we went from a hit on the head to somebody being shot fighting for their life at the hospital, Philadelphia Police Department Captain James Kearney said.