Watch: Store clerk opens fire on armed robbery suspect accused of crime rampage in Philadelphia, suburbs
DELAWARE COUNY - A Philadelphia man is accused of violent rampage that stretched into the suburbs and included a carjacking, home invasion and store robbery. 
Police say the spate of violence started Sunday around 8 p.m. when 22-year-old Zahkee Austin allegedly carjacked a man at gunpoint on Germantown and W. Hunting Park avenues.
Just after midnight, police were called to a townhome in Media for reports of a home invasion where one person was shot in the face and another in the leg. 
Authorities believe Austin was the person behind the violent home invasion of the couple described as "recent retirees in their late 60s and 70s."
MORE HEADLINES:
From there, it's alleged that Austin traveled about 10 miles to West Goshen where police say he robbed an Exxon on South Hight Street sometime after 2 a.m. 
Back in Philadelphia, police believe Austin tried to rob Rodriguez Mini Mart on Ogontz Avenue at gunpoint just before 4 a.m. and was thwarted by an armed employee who fired back. 
Shocking video obtained by FOX 29 shows the suspect, thought to be Austin, brandishing a gun inside the store when the clerk opens fire.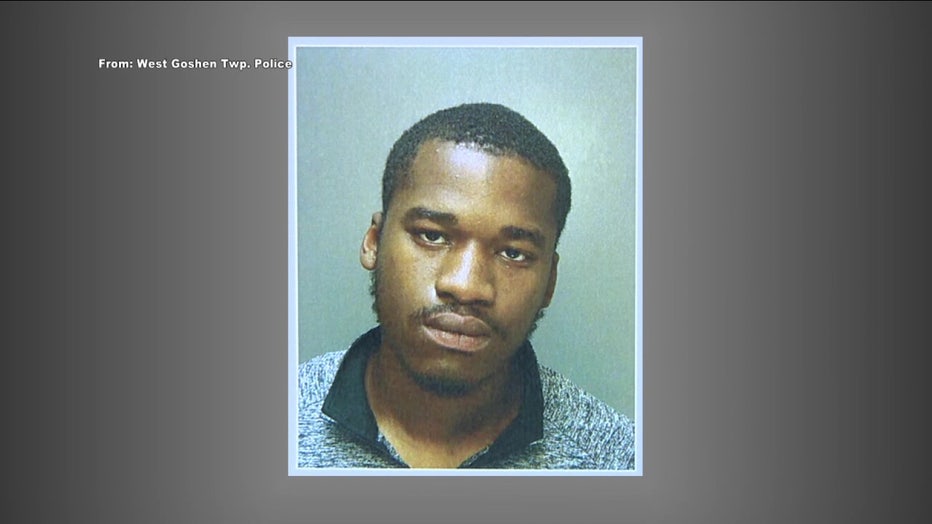 Zahkee Austin, 22, is accused of a spate of violence that began with a carjacking in Philadelphia and went on to include a home invasion at a townhome in the suburbs were two people were shot.
"He said he was definitely scared, but something told him that he had to take action because he either did that or something worse could've happened," the clerks brother, Giordani Rodriguez, told FOX 29's Kelly Rule.
Anyone with information on Zahkee Austin's whereabouts is asked to contact Pennsylvania State Police or local police department.