State trooper forced to jump median as car crashes into patrol vehicle on I-295, police say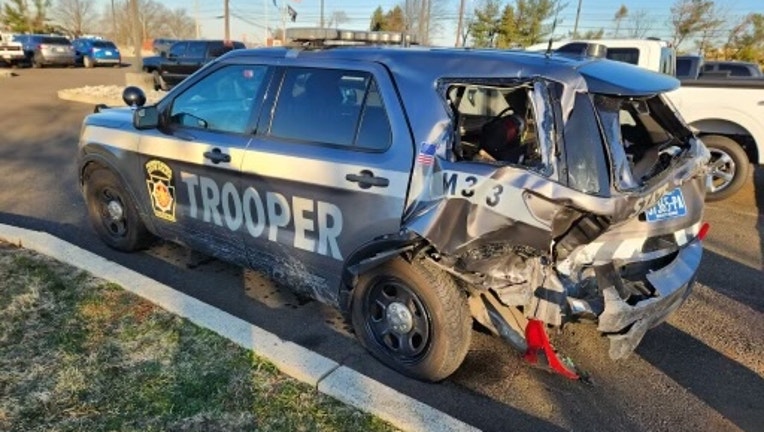 article
BUCKS COUNTY, Pa. - A Pennsylvania State Trooper narrowly missed being hit by an oncoming car while on duty in Bucks County Monday morning.
Police say the trooper's vehicle was rear-ended by a BMW on the eastbound side of Interstate 295 in Bristol Township just before 5 a.m.
The patrol vehicle then hit the disabled vehicle, which started rolling towards the trooper, who was outside the vehicle at the time.
MORE HEADLINES:
To avoid being struck, the trooper had to jump over the concrete median, according to authorities.
The trooper sustained minor injuries, while the driver of the BMW was transported to a local hospital for their injuries.
Their condition is unknown at this time, and no charges have been announced.