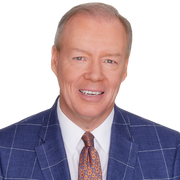 Jeff Cole
Investigative/General Assignment Reporter
Jeff Cole joined the FOX 29 News team in March of 2000 as an investigative reporter.
Jeff is a two-time winner of the Weiss Award for Investigative Reporting, as well as the recipient of a series of Edward R. Murrow Awards and Associated Press Awards. His reports have led to changes in law, firings, resignations, and arrests. Along with investigative reporting, Jeff is a fill-in anchor and occasionally covers state politics. He was also named one of the region's most powerful people by Philadelphia Magazine.
Before coming to FOX 29, Jeff worked at CBS affiliate WFSB in Hartford, Connecticut. He started his career there in 1984 as a morning news anchor. After two years of anchoring, he did investigative reporting for more than a decade. He won four New England Emmy Awards for his investigative reporting. He twice won the prestigious Theodore Driscoll award, named for the Hartford Courant's long-time investigative reporter. Jeff is the only broadcast reporter to ever win this award.
Prior to his award-winning tenure at WFSB, Jeff worked as a political reporter for Maryland Public Television. He was responsible for covering the Maryland General Assembly while it was in session. In the Assembly's off-season, he produced mini-documentaries for the station.
He began his political reporting career as an assignment editor, producer and reporter for Capital Broadcast News in Washington, D.C.
Jeff graduated in 1980 from the University of Bridgeport in Bridgeport, Connecticut, with a degree in journalism and history. While an undergraduate there, he worked for two years as a producer/tape editor for WTNH-TV, the ABC affiliate in New Haven. He was also an intern on Capitol Hill for a Connecticut congressman.
A native of Southern Massachusetts, Jeff is one of six children. He is married with two children.
The latest from Jeff Cole
Two COVID-19 testing sites opened in Camden and Mercer counties as the number of cases in New Jersey jumped to 22,255.
"We need everyone to come together to stop gun violence at any time," Kenney said. "But never more so than right now."
Area hospitals are preparing for a potential surge of COVID-19 patients, while healthcare workers are still in need of masks, ventilators, and more hands on deck.
The White House and Senate leaders reached a deal shortly after midnight Wednesday on a massive $2 trillion coronavirus relief package.
Healthcare workers are in desperate need of protective gear for COVID-19 testing.
Philadelphia Police Commissioner Danielle Outlaw stressed Wednesday that the temporary policy does not mean the department is turning a blind eye to crime.
Efforts to postpone the vote due to coronavirus concerns failed. 
Corporal James O'Connor, 46, was a member of the SWAT team of the Philadelphia Police Department. He was fatally shot while police and SWAT members were attempting to serve a warrant in Frankford.
Police say two 15-year-old boys are dead and two juvenile victims are wounded following a shooting in Chester.