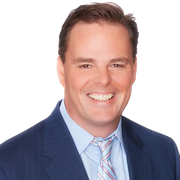 Hank Flynn
Multi Media Journalist/Reporter
Hank Flynn joined the FOX 29 News team in September, 2016, as a general assignment reporter. His style of reporting and news gathering is unique and his "Hank's Take" segments are the types of stories people talk about at the water cooler the next day.
Prior to joining FOX 29, Hank made a name for himself in the New York, New Jersey, and Philadelphia markets as a high profile Chaser for four years on "Chasing News," an innovative public affairs program broadcast on FOX 29 and WWOR in Secaucus, New Jersey. He also gained international experience as a foreign correspondent and bureau chief at the United Nations for two years.
Hank Flynn is a native Southerner whose family moved to the New York City area when he was a teenager. He moved to Bucks County, Pa., in 2013, where he lives with his wife and three sons.
The latest from Hank Flynn