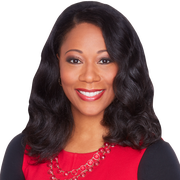 Shawnette Wilson
General Assignment Reporter
Shawnette Wilson joined the FOX 29 News team in January 2007 as a general assignment reporter and fill-in anchor. She then went on to anchor the former FOX 29 Mid-Day News and after that FOX 29 Morning News. She can currently be seen Monday through Friday reporting for the 10 and 11 p.m. news.
Shawnette came to Philadelphia from the CBS station WBTV/WJZY in Charlotte, North Carolina, where she anchored the 10 o'clock weeknight news and reported for the station's 11 p.m. newscast. She previously worked as a reporter and then anchor of the 6, 10 and 11 p.m. news at the ABC station WJCL in Savannah, Georgia. Shawnette also worked as an anchor/reporter for local cable news station PV3 in Westminster, Maryland. She spent about a year working as an assignment desk assistant at Fox5 in Atlanta Georgia between on-air jobs.
While in Philadelphia Shawnette has covered major breaking news and historic weather events, such as Superstorm Sandy. She has also been part of lead team coverage for the Phillies' 2008 World Series victory, the Pope's visit, the 2016 Democratic National Convention and the Philadelphia Eagles' historic 2018 Super Bowl victory.
Shawnette received Emmy nominations from The National Academy of Television Arts and Sciences for two long-format enterprise stories on stranger danger/child abductions and sextortion involving children victimized and blackmailed by online predators over sexual images of the victim. She is most proud of producing long-format stories, like her series on the heroin epidemic affecting young people and pregnant women, and young convicted felons returning to society, to name a few.
The Baltimore, Maryland, native is a graduate of Long Island University, Brooklyn Campus, in New York. She is a member of Alpha Kappa Alpha Sorority Inc., and the National Association of Black Journalists. She loves working with young children and mentoring teens. She also writes poetry and loves musicals. Her favorite little people in the world are her two nieces and three nephews.
The latest from Shawnette Wilson