Car smashes into concrete wall in multi-vehicle crash on Roosevelt Boulevard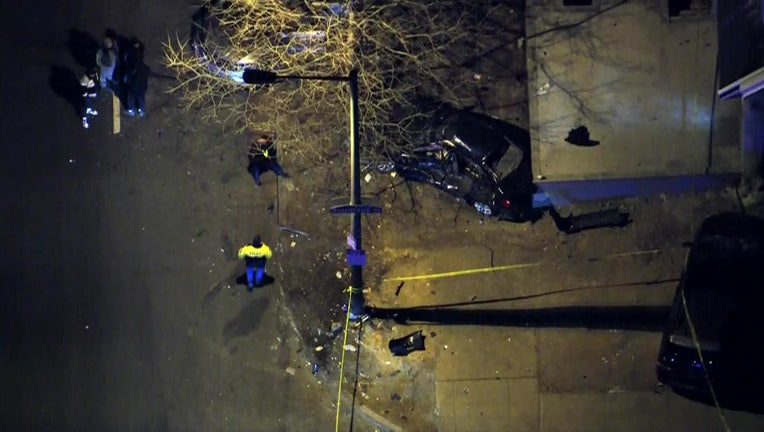 article
PHILADELPHIA - A multi-vehicle crash left one person in critical condition, and a trail of destruction along part of Roosevelt Boulevard Tuesday night.
Police say a speeding car was hit by another car when it ran a red light on C Street around 10:20 p.m.
Two parked cars were then struck by the speeding car, which came to a stop when it crashed into a concrete wall on Roosevelt Boulevard.
MORE HEADLINES:
The 21-year-old driver and two passengers were transported to a local hospital, where one passenger was placed in critical condition.
Debris was strewn across the streets and sidewalk as police investigated the scene.
No injuries were reported from the other vehicle, and no charges have been announced.