Chester County man sought in connection with fatal East Vincent Twp. shooting, officials say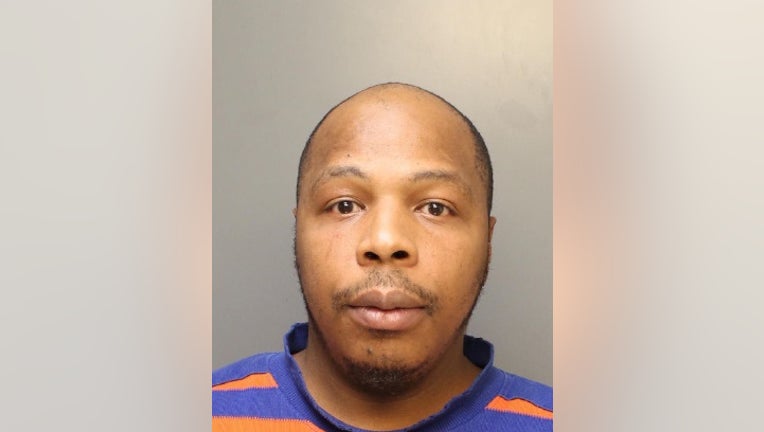 article
EAST VINCENT TOWNSHIP, Pa. - Police in Chester County are searching for a suspect they say fatally shot a 33-year-old Spring City man.
According to officials, the shooting happened early Saturday, around 2:30 in the morning, at the Park Springs Apartments, on Park Springs Boulevard, in East Vincent Township.
East Vincent Police were called to the scene and found 33-year-old William Stafford lying in the road, suffering from multiple gunshot wounds. Medics arrived and pronounced Stafford dead at the scene.
After an investigation and with the aid of surveillance video from the apartment complex, Chester County officials issued a warrant for 41-year-old Mickey Chucky Quinzell, of Spring City.
MORE HEADLINES:
Authorities say he is observed in the surveillance video, getting out of a Ford Taurus, at 110 Park Springs Boulevard, while the victim exited the same vehicle. Quinzell is seen walking to the trunk of the car, then getting back into the driver's seat, then getting out of the car and shooting the victim as he stood next to the car.
After the victim fell to the ground, officials say Quinzell is seen shooting the victim two more times, then punching him. He is then seen removing items from the victim's clothing.
Authorities say Quinzell then walked to the 900 block of Park Springs Blvd and entered a building there, out of camera view.
Within a few minutes, investigators say he is seen outside walking toward the crime scene, wearing different clothes. Then he left the area on foot.
The Chester County District Attorney's Office announced an arrest warrant for first-degree murder, robbery, and related charges was issued for Quinzell.
Anyone with any information regarding the shooting or with any knowledge of the whereabouts of Quinzell is urged to contact Chester County Detectives at 610-344-6866 or East Vincent Township Police at 610-933-0115.