Delaware Police: Man, woman charged with murder of man found shot dead inside crashed car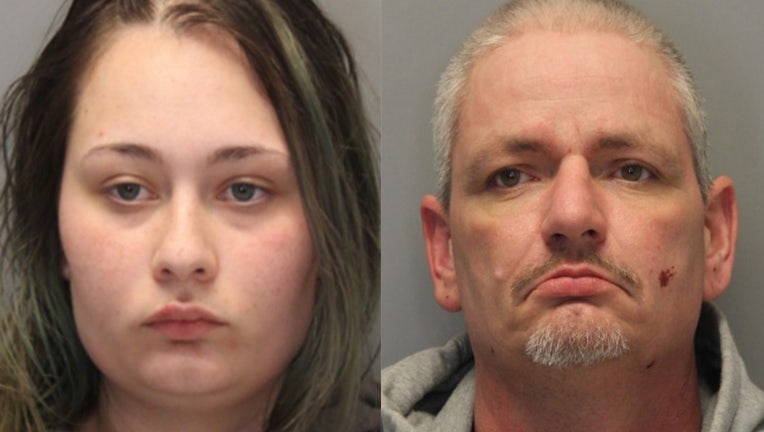 article
NEW CASTLE COUNTY, Del. - A deadly discovery led to a murder investigation, police chase one state over, and ultimately the arrest of a male-female duo weeks later.
Charles Lowe, 44, and Sierra Steiner, 28, are charged with murder after a man was found shot and killed inside a car on the 2400 block of Old County Road, in Newark, on March 19.
Police say the man, who has not been identified, was parked with Steiner in the passenger seat when Lowe pulled up behind him and approached the car.
When he tried to drive away, authorities say Lowe shot the victim causing him to crash into a wooded area.
MORE HEADLINES:
Steiner and Lowe then fled together in the suspect's vehicle. It is unclear if anyone involved knew each other prior to the deadly shooting.
Weeks later, police say the suspects attempted to evade arrest by leading police on a brief chase in Maryland, which ended with them crashing their vehicle. 
They were taken into custody on April 8 by SWAT and police officers, and arraigned on cash bonds more than $1,000,000.