Deptford Police Officer Robert Shisler dies from injuries sustained in line-of-duty shooting
DEPTFORD, N.J. - Officer Bobby Shisler, the Deptford police officer shot in the line of duty in March, has died, Deptford Township Police announced.
Deptford Police Chief Joseph Smith made the announcement Sunday.
Deptford Township Police, along with Philadelphia Police and law enforcement from across New Jersey escorted Officer Shisler Sunday night from Penn Hospital, in University City, to the Medical Examiner's Office at Philadelphia Police Headquarters.
A sea of red and blue went over the bridge Sunday afternoon to help with the procession, after raising a flag during an emotional gathering at the Deptford Township Police Department.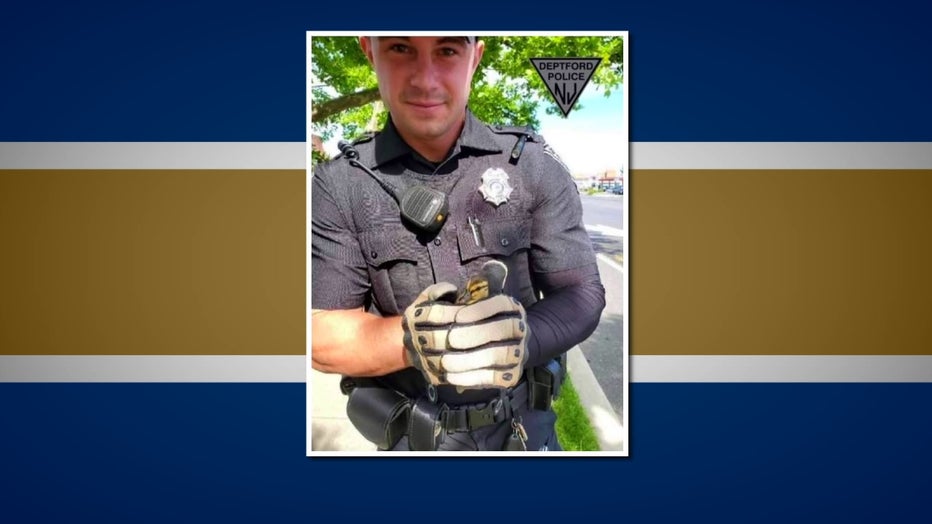 Police surrounded Philadelphia Police Headquarters as Officer Shisler was brought inside and saluted his family as they left the building.
In a statement, Chief Smith said, "Officer Shisler will always be remembered for his dedication and his commitment to the residents of this great community. We are extremely grateful and thankful for his service. He will be sorely missed, but never forgotten."
The incident occurred March 10 and Deptford Police Officer Robert Shisler was conducting a pedestrian stop on Delsea Drive in the afternoon when the suspect fled on foot.
Officer Shisler pursued the suspect, identified as 24-year-old Mitchell Negron, which officials say escalated into a struggle between the two.
Both the officer and suspect were shot near Doman Avenue, a dead-end road located within a neighborhood.
RELATED COVERAGE:
The suspect was pronounced dead at the scene, while Officer Shisler was taken to Cooper University Hospital where he underwent emergency surgery.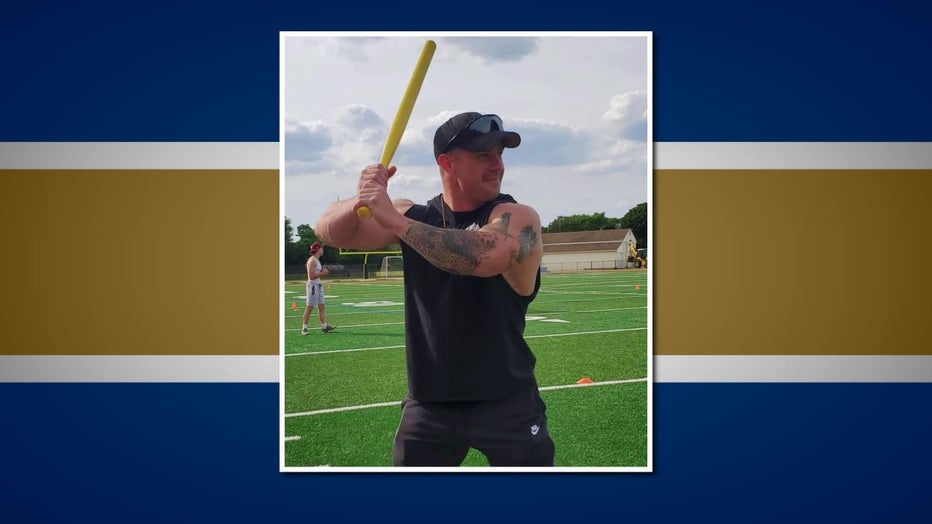 "We just want to do whatever we can for Bobby and his family," said friend Umar Nisar.
FOX 29 spoke with Officer Shisler's friends on Thursday. They started a 'Shisler Strong' merchandise website to benefit his family, one of numerous fundraisers held in recent weeks as he fought in the hospital.
Deptford Township Police distributed 'Shisler Strong' signs just last week and a line wrapped around the building to get them.
"Bobby is someone who would do anything for anybody for all the years I knew him," another friend, Steven Mitropoulos, said of the fallen officer.
RELATED: Community, Deptford Police launch fundraisers in support of officer shot in line of duty
Chief Smith went on to say of Officer Shisler, "He helped ensure the safety of our community where he was born, raised, lived, and worked. Today, the Deptford Township Police Department, along with Mayor and Council, mourn the loss of one of our own who paid the ultimate sacrifice in the line of duty. Bobby's strength and bravery will be an unforgettable example of being Deptford Strong. He was the best of all of us."
New Jersey Attorney General Matthew Platkin said in a statement on the passing of Officer Shisler:
"It is with great sorrow that I extend my deepest condolences to the mourning family, friends and colleagues of Deptford Township Police Officer Robert "Bobby" Shisler, who lost his fight for survival today. His passing in the line-of-duty illustrates the risks facing law enforcement, and how every day when they put on the uniform, New Jersey's police officers also put their lives on the line to make their communities safer. I am grateful for the service and sacrifice of Officer Shisler and police officers across our state, and saddened by this tragic loss. Please keep the Deptford Township Police and Officer Shisler's family in your prayers."
A GoFundMe created for Shisler and his family has raised more than $140,000.