Friends, family of missing Montgomery County woman plea for help locating her
LIMERICK TOWNSHIP, Pa. - The search continued Saturday for a Montgomery County mother who has been missing since Tuesday. Jennifer Brown's friends and family came together for an emotional vigil to call on anyone who might where she is to come forward.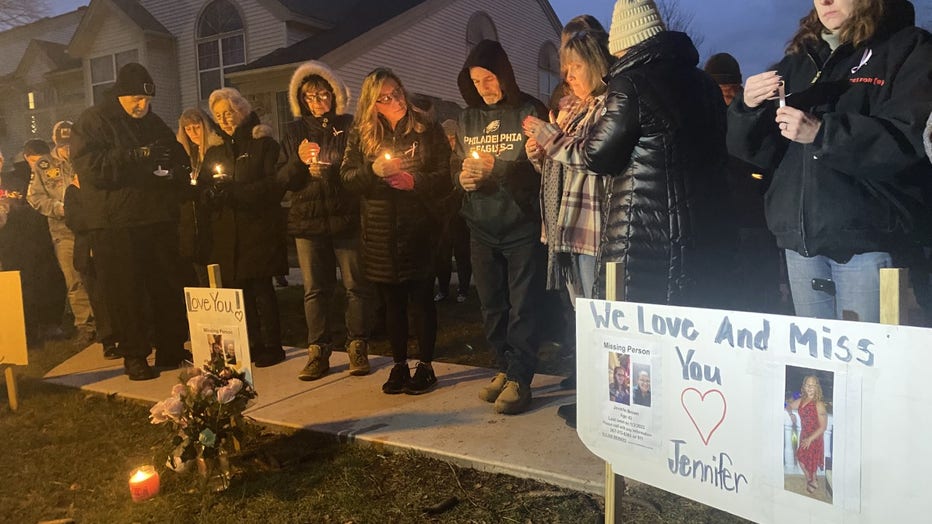 Neighbors saw her outside of her home on Stratford Lane, in Limerick Township, on Tuesday and say nothing seemed out of the ordinary.
Loved ones say Brown's youngest son was always at her side and she would never just up and leave him.
Brown is 43 years old, with brown hair and green eyes. Police say she's 5 foot 1 and around 150 pounds.
Sometime between Tuesday night and Wednesday morning, she went missing.
RELATED COVERAGE: Montgomery County mother reported missing after failing to pick up son from bus stop
Her neighbor, Ellen Friend, said she saw her briefly Tuesday afternoon and nothing seemed out of the ordinary.
"She was driving by. I was in the parking lot talking to another neighbor in the car with my dog," Friend said. "We both waved hello and I went inside."
Dozens of people came out for a candlelight vigil with the hope someone who may know something can help bring Jennifer home.
Tiffany Barron and Jennifer have been best friends since they were children. "Each passing minute, hour, day, it's getting more and more real and scary," Barron said.
MORE HEADLINES:
Barron said her youngest son, Noah, was always by her side. "She's never going to abandon her son, so this is just very, very unlike her," Barron stated. "She's the most responsible person I know."
Investigators say Brown was last seen by a "friend and business associate" on Tuesday afternoon and was scheduled to pick up her son from the bus stop the next day.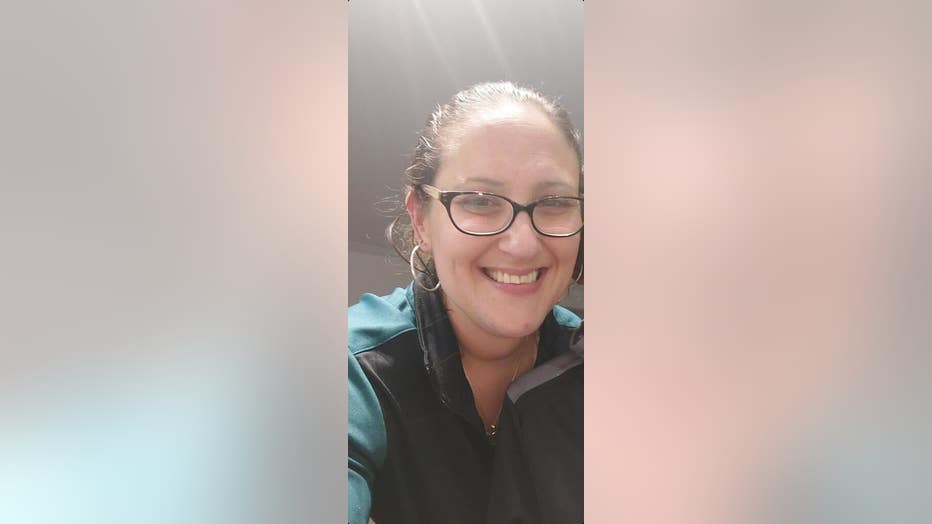 Brown, according to investigators, never showed up at the bus stop Wednesday afternoon and her car was later found parked outside her home.
The family is offering a $10,000 reward for any information that helps them find her.
"Someone knows where my niece is and, please, somebody speak up," Brown's aunt, Diane Brehm, said. "We're begging for her, for her family, for her sons."
The Montgomery County District Attorney's Office says some of her belongings were found in her car and home.
Her personal cellphone was not found, but investigators say it has been out of communication since Wednesday morning.
Anyone with information regarding Jennifer Brown's whereabouts is urged to contact Limerick Township Police at 610-495-7909 or Montgomery County Detectives at 610-226-5553.