Family IDs suspect killed in police-involved shooting, disputes Philadelphia police accounts
LOGAN - The family of a man who was fatally shot by police during a traffic stop turned gun battle in Logan on Wednesday said the man never fired at police and was trying to run away when he was gunned down. 
FOX 29's Steve Keeley spoke to family members who identified 24-year-old James Alexander as the man shot and killed by police on the 1500 block of West Somerville Avenue just before 7 p.m.
Alexander was one of four passengers in a blue Kia that was pulled over by police for unspecified reasons. Police said two of the passengers had outstanding warrants.
During the traffic stop, police said a passenger fired at officers from inside the vehicle. The shooter then exited the vehicle and fired another round at police, investigators said.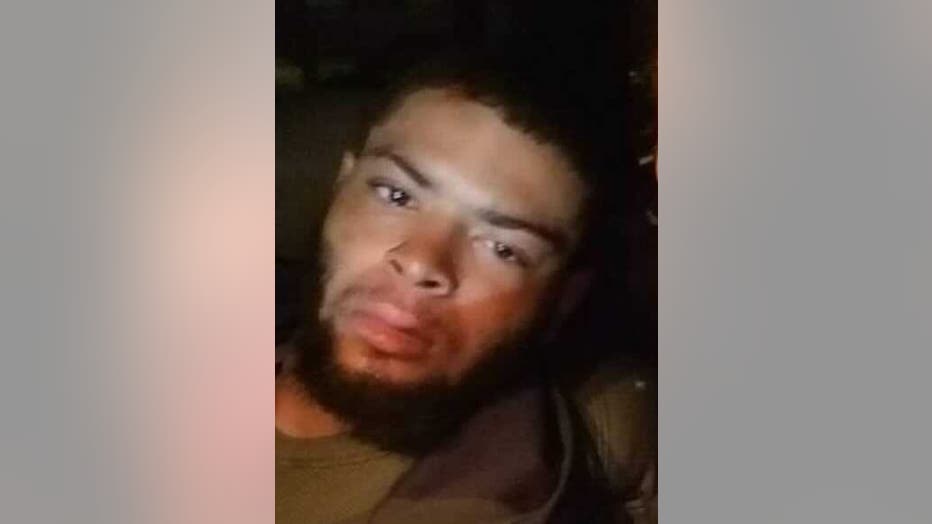 Family members have identified James Alexander, 24, as the suspect who was shot and killed by Philadelphia Police officers during a traffic stop on Wednesday. (Family Handout)
Philadelphia police say at least five officers returned fire and struck the man, later identified as Alexander, several times in the torso. He was pronounced dead at Einstein Medical Center. 
An officer was struck in the foot during the gun battle and is expected to recover, according to police.
MORE: Deadly police shootout followed stop for traffic violation, Philadelphia police say
"For someone to shoot at a police officer is very telling. It makes you wonder not only what was going on in their mind at the time, but what is it they're trying to get away from," Outlaw said.
Ishea Cedeno, the aunt of James Alexander, accused the police of "profiling" the car he was and said her nephew got out of the car to run away because he had an illegal gun. 
"He got out to run," Cedeno said. "They shot him in the back, they shot him on his torso, my nephew did not have any warrants, he was not wanted, he got out to run and was killed."
Thursday afternoon, police released new information on the incident, including details on Alexander being one of two occupants in the car with outstanding warrants. They say Alexander had a warrant for 'bail jumping' out of Wisconsin. Police also claimed the car was pulled over after the driver failed to obey a stop sign. 
Cedeno also claimed Alexander never exchanged gunfire with police despite being in possession of an illegal firearm. She accused an officer of being "scared" and shooting himself in the foot. 
"My nephew did not exchange any gunfire with the police, my nephew did not have any warrants, he was no angel, but he didn't deserve to die because you got scared because you shot yourself in the foot," Cedeno said.
Philadelphia police say a .40 caliber handgun and three spent shell casings were found at the scene. They say Alexander fired one shot from the back of the Kia after officers asked him to step out and asked if he had a gun on him. While attempting to flee, police say he fired two additional shots back toward police. 
After reviewing body camera footage of the incident, police claim Alexander can be seen pointing the gun at police, and a cloud of smoke can be seen coming from the gun as he was still seated in the Kia. A second cloud of smoke was then seen while he was on the sidewalk, facing away from officers and 'extending his arm to the side and slightly backwards.'
___
DOWNLOAD: FOX 29 NEWS APP
SUBSCRIBE: Good Day Digest Newsletter | FOX 29 Philly on YouTube