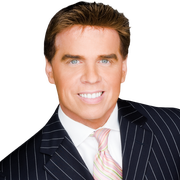 Steve Keeley
General Assignment Reporter
Steve Keeley joined the FOX 29 News team in 2002 as a reporter for "Good Day Philadelphia."
Before returning to his hometown of Philadelphia, Steve worked with NBC affiliates since 1987, first serving as a general assignment reporter at WROC-TV in Rochester, N.Y. He next spent six years as a reporter at WGRZ-TV in Buffalo, N.Y., then reported at WKYC-TV in Cleveland, Ohio, for two years.
Steve graduated Cum Laude from Glassboro State College, now Rowan University, with a Bachelor of Arts degree in Law/Justice. From 1983 to 1985, he worked in radio at WFPG in Atlantic City, N.J., as News Director and in 1986 switched to television as a news writer for KYW-TV. At that time, he was also working at WMDT-TV in Salisbury, Maryland, as weekend anchor.
Steve lives in South Jersey and enjoys running and working out in his spare time.
Authorities seize more than 15,000 kilos of cocaine, worth $1 billion, in an historic bust right here in Philadelphia. What we're learning about how the drugs were loaded onto the ship, and the two men charged after the bust.
Authorities are investigating after a man panhandling in Kensington was shot by an undercover detective who reportedly believed he saw the man holding a gun.