Man accidentally shot with own gun by Philadelphia officer after fending off attacking dogs, police say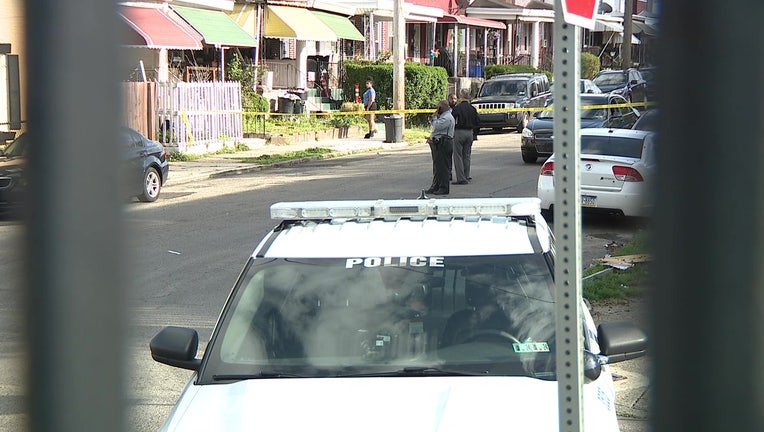 article
PHILADELPHIA - Philadelphia police have released new information after a man was shot in the leg with his own gun shortly after he flagged down police to alert them that he had just fatally shot a dog that attacked his pet. 
The incident occurred around 4 p.m. Monday afternoon in the city's East Germantown neighborhood.
Police say the 62-year-old man was walking his dog on a leash near 20th and Chew Streets when two loose dogs approached and began to attack his dog. 
The man attempted to break the dogs up and pull his dog away before pulling out a 9mm handgun he was licensed to carry. He fired twice, killing the larger of the two dogs. 
The second dog ran from the scene down a nearby alleyway. 
Police say the man then walked his dog home and put him inside. Then, he walked to 21st and Conlyn Streets where he saw a uniformed Philadelphia police officer. 
MORE HEADLINES: 
He proceeded to inform the officer that he had just fired his weapon at a dog around the corner and that his gun was holstered on his side.
At that time, police say the officer informed the man that he would have to secure his firearm. The man placed his hands over his head so the officer could access the gun. 
Philadelphia police say that while the officer was attempting to remove the man's gun, he accidentally fired it. The man was shot in the right leg and the officer immediately rushed him to a nearby hospital where he was placed in stable condition. 
The man's gun was later recovered at the hospital and confirmed to have been registered to the victim, who had a valid license to carry. 
According to department policy, the officer was placed on restricted duty pending the outcome of an internal investigation. 
The investigation is ongoing.