Philadelphia weekend violence: 8 killed as at least 10 shootings break out across city
PHILADELPHIA - Another weekend began with violence in Philadelphia with three people shot and killed in just three and a half hours Saturday, as the deadly shootings continued into the late night hours of Sunday.
The weekend's first shooting saw a 37-year-old man turned up at Einstein Medical Center, suffering from a gunshot wound to the hand around 1 a.m.
The morning took a deadlier turn  when a 54-year-old man in East Germantown was shot and killed around 7 a.m. Within about two hours, a 33-year-old man was shot in the neck and killed in North Philly.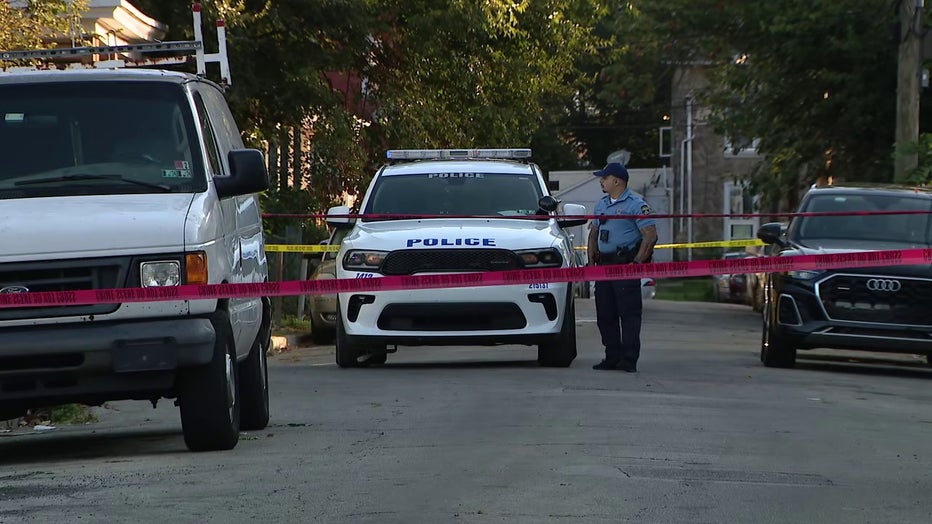 Police were called to Mill Creek around 9:15 a.m. on a domestic call, where a 58-year-old woman was found with stab wounds to the right side of her body. She is listed as stable at a local hospital. A person was arrested, and a weapon was recovered in that incident.
MORE LOCAL HEADLINES:
Police were back in East Germantown around 9:30 a.m. searching for the killer of a 45-year-old woman found shot to death inside a home.
The afternoon began with a 26-year-old man was shot multiple times and killed in West Oak Lane.
Then, a 14-year-old boy was injured after someone shot nearly 30 bullets at a home in Germantown. The boy was shot in the leg and hospitalized.
Saturday ended with another homicide in Ogontz as Sunday started with a deadly shooting in North Philadelphia. Police say two men, identified as 26-year-old Dashon Land and 22-year-old Tamere Mountcastle, were killed after being shot multiple times throughout the body.
Another two homicides brought Sunday to a close as police say a 48-year-old and 29-year-old man were shot and killed in less than two hours.
Active investigations are being carried out by detectives across Philadelphia for all eight shootings.
___
Tips can be submitted by calling 215-686-TIPS (8477) or text a tip to 215.686.TIPS (8477). Tips can also be submitted anonymously online, here. All tips are confidential.
Click here to find resources for victims of violence in Philadelphia.