3 charged in deadly armed robbery of Philadelphia gas station
PHILADELPHIA - Three men are facing murder charges in connection to a deadly armed robbery of a Philadelphia gas station market, authorities announced Wednesday. 
The arrests come a week after police say three masked men barged behind the counter of an ExxonMobil station on the 7100 block of Torresdale Avenue Jan. 17 and shot dead the 67-year-old clerk.
In surveillance video shared by the Philadelphia Police Department this week, one of the robbers points a handgun at the clerk as another kicks open the door leading behind the counter.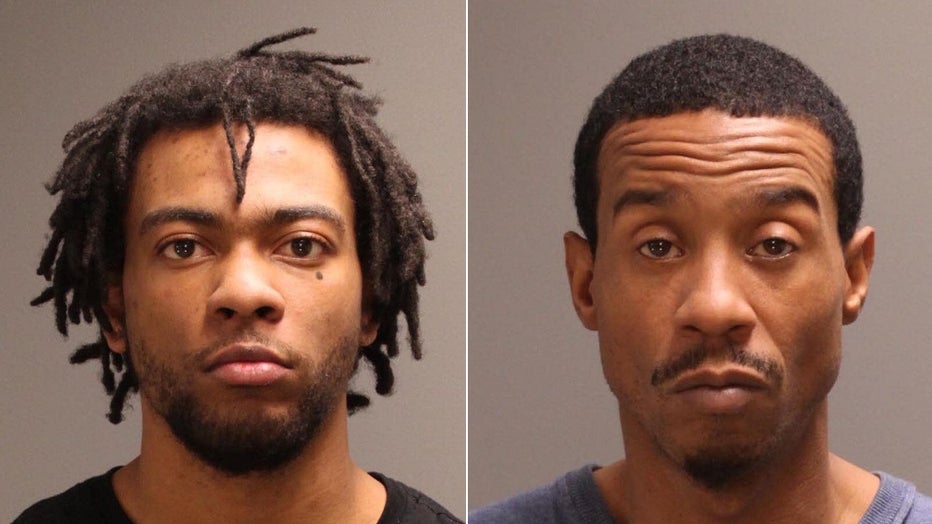 Chiheam Jones and Robert Miller-Crafter. Credit: Philadelphia Police Department.
All three suspects then robbed the store as the clerk laid dying, according to Staff Inspector Ernest Ransom of the Philadelphia Police Department's Homicide Unit.
Chihean Jones, 38, Robert Miller-Crafter, 25, and Keyon Vincent, 21, have been charged with murder, robbery, criminal conspiracy and a host of other offenses. 
The victim has since been identified as Siboram Patro, a longtime employee at the station.