Embiid not selected as league MVP; Pa. woman charged with murder in death of sons; Gas prices on the rise
THE RUNDOWN: 
1. DA: Upper Makefield mother facing upgraded charges after sons die from injuries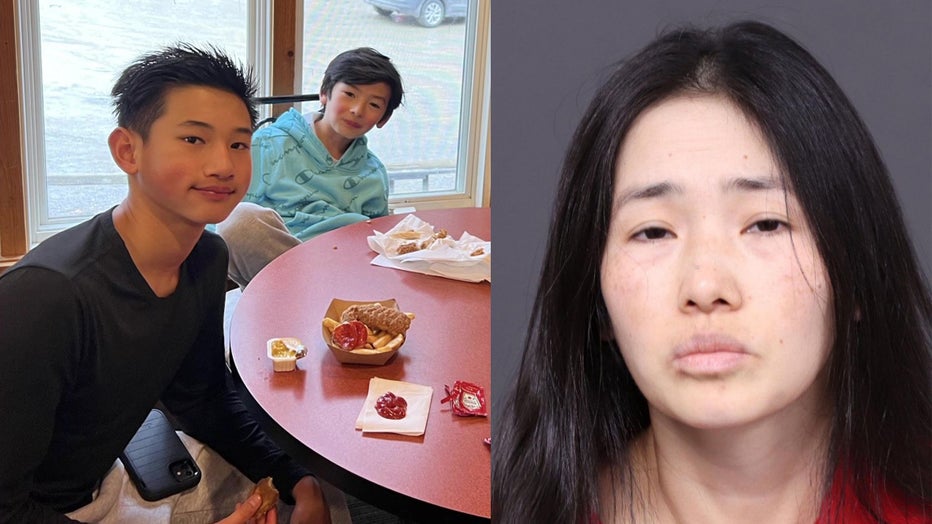 Jeffrey and Nelson Tini (left) have died after being on life support for several days after being shot in the heads by their mother Trinh T. Nguyen (right) on May 2.  (Bucks County District Attorney)
UPPER MAKEFIELD, Pa. - The woman accused of shooting her two sons in the head in Upper Makefield on May 2 is now facing first-degree murder charges after her sons died from their injuries, the Bucks County District Attorney announced Monday.

Trinh T. Nguyen, 38, was arrested hours after the DA says she shot her sons Jeffrey, 13, and Nelson, 9, in the head as they slept in their beds. 

Officers and the mother of a neighbor entered the Nguyen home and found the boys in grave condition while authorities were searching for their mother who fled the scene. 

After Nguyen was arrested, she was taken to the hospital due to the "indication that she herself was under the influence of drugs."
The Council Rock School District also announced the boys' death on Facebook saying, "It is with deep sadness that I share that Jeffrey and Nelson Tini passed away on Friday, May 6, 2022." 
Jeffrey was an eighth-grader at Newtown Middle School and Nelson was a third-grader at Sol Feinstone, according to the school district. 
2. Denver's Jokic captures 2nd NBA MVP, beating out Embiid, AP source says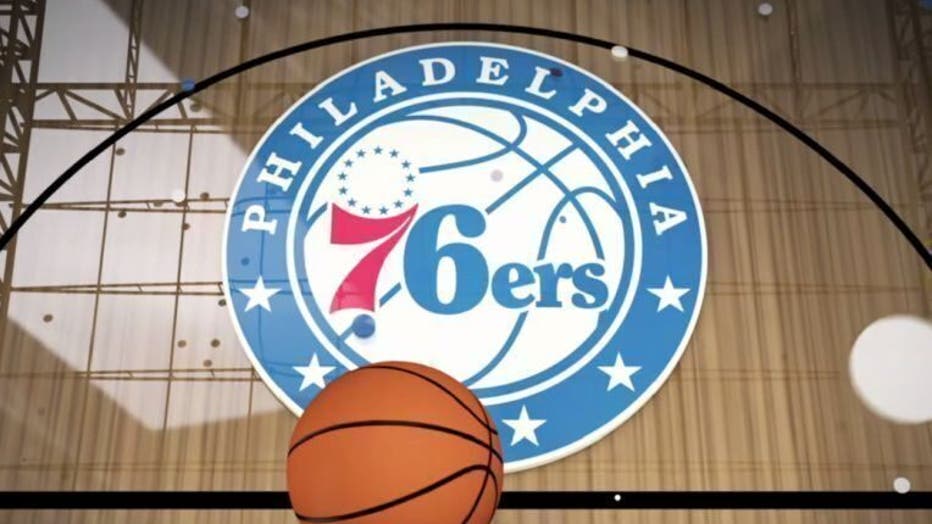 DENVER - Denver's Nikola Jokic has won his second consecutive Most Valuable Player award after a season in which he finished with numbers never before seen in league history, a person familiar with the decision told The Associated Press.
The NBA was preparing to make the announcement official in the coming days, likely this week, according to the person who spoke to the AP on condition of anonymity Monday because the voting results have not been announced.
ESPN, citing sources, first reported that Jokic would be named the MVP.
The Nuggets' 7-foot center was the first player in league history to eclipse 2,000 points, 1,000 rebounds and 500 assists in a season. And that sort of dominance by the player nicknamed "Joker" helped convince voters that he should be the 13th player of the NBA's exclusive MVP back-to-back club.
The other finalists — who will finish second and third in some order — were Philadelphia center Joel Embiid, who led the league in scoring average, and two-time MVP Giannis Antetokounmpo of the reigning champion Milwaukee Bucks.
3. Puppy stolen from PSPCA headquarters in Philadelphia safely returned, agency says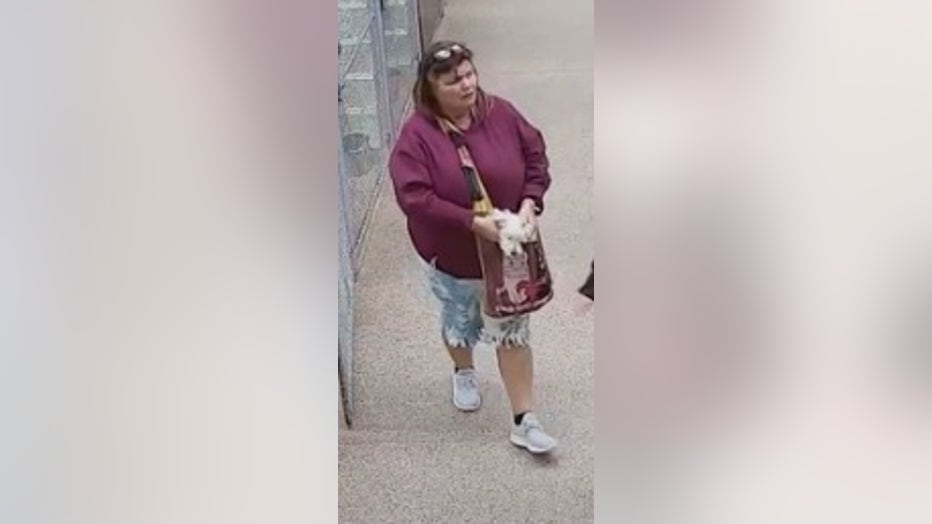 The PSPCA is searching for this woman who allegedly stole a puppy from its Philadelphia headquarters on Sunday, May 8. 
PHILADELPHIA - A puppy that was stolen from a kennel at the Pennsylvania SPCA's headquarters in Philadelphia on Sunday has been returned, the agency says. 
According to the PSPCA, a woman took a small white terrier mix named Wendy out of a kennel and placed it in her purse around 2:19 p.m. and then left the building. 
The puppy had been adopted by a family and remained in the shelter for spay surgery scheduled for Monday, the agency says. 
The agency also says the dog's new family was "heartbroken" and leniency could be considered if the puppy was returned to the shelter immediately. 
Officers with the PSPCA's Humane Law Enforcement team and police were also reportedly investigating. 
On Sunday evening, the PSPCA announced Wendy's safe return. 
The agency says the puppy was turned in to the Philadelphia Police Department and the investigation into the people responsible is still open. 
4. School District of Philadelphia to screen students for weapons at middle schools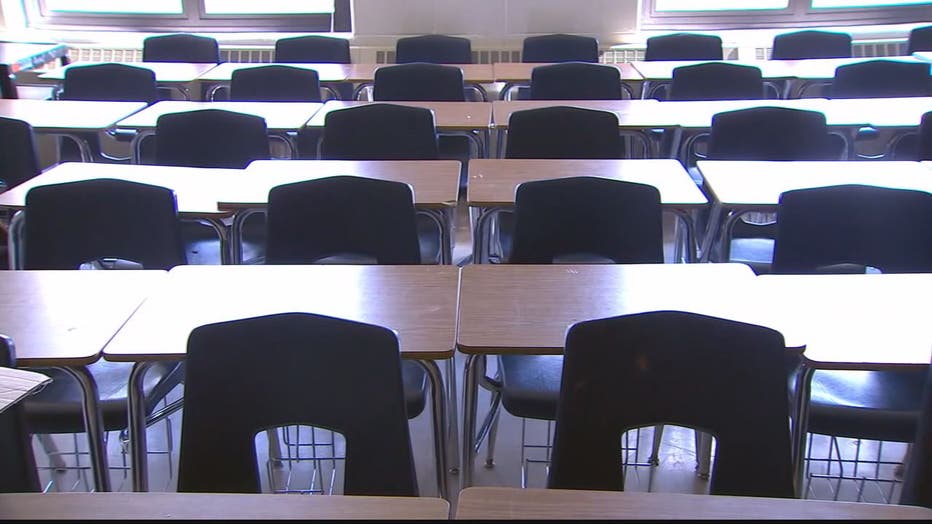 PHILADELPHIA - The efforts to combat gun violence in Philadelphia has reached the city's middle schools as School District of Philadelphia officials say they'll begin periodically screening students for weapons.
Beginning Monday, May 9, 6th through 8th grade students will be subject to the periodic weapons screenings. The district says that the screenings will take place at six schools per day and be conducted at every middle school and elementary schools with middle grades. 
Every school will be screened at least once before the end of the school year. 
This school year, the districts reports there have been two incidents of weapons in or near school property.
"We want to make sure people understand we're doing everything possible to keep our schools the safe heavens we believe them to be," said Monica Lewis with the School District of Philadelphia.
5. More pain at the pump: Gas prices hit record highs again across Delaware Valley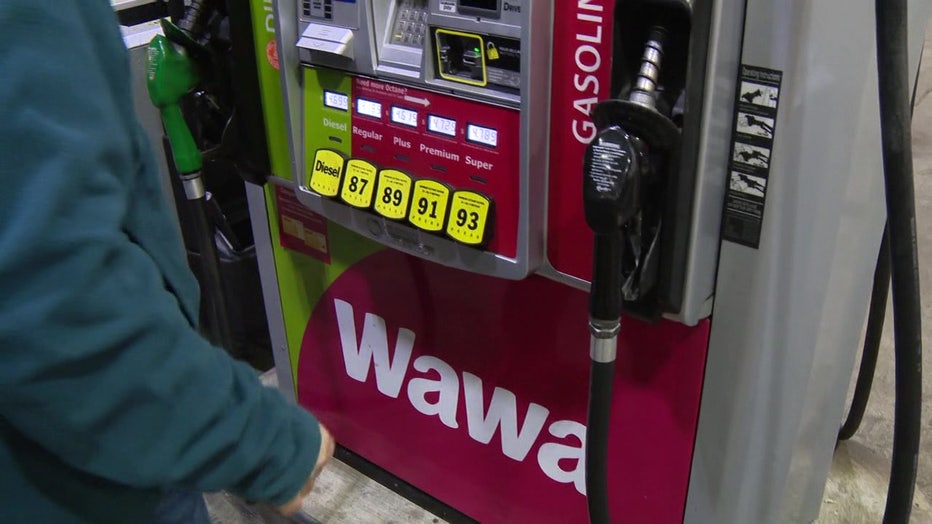 PHILADELPHIA - Drivers across the Delaware Valley just can't catch a break as gas prices surge again in Pennsylvania, New Jersey and Delaware.
Gas prices have once again reached record-breaking highs in all three state, according to recent data from AAA.
In Pennsylvania, the average price of gas stands at $4.50 a gallon; up 15 cents from last week and $1.42 from this time last year. Gas is even more expensive in Philadelphia, where prices have reach $4.64 a gallon.
New Jersey drivers are experiencing an average of $4.47 a gallon, which is 12 cents more than last week and $1.45 more than last year.
More of the same in Delaware, where gas prices are averaging $4.40 a gallon; a 16-cent increase from last week and $1.52 increase from last year.
6. Philadelphia property values have risen over 20% in last 2 years, city officials say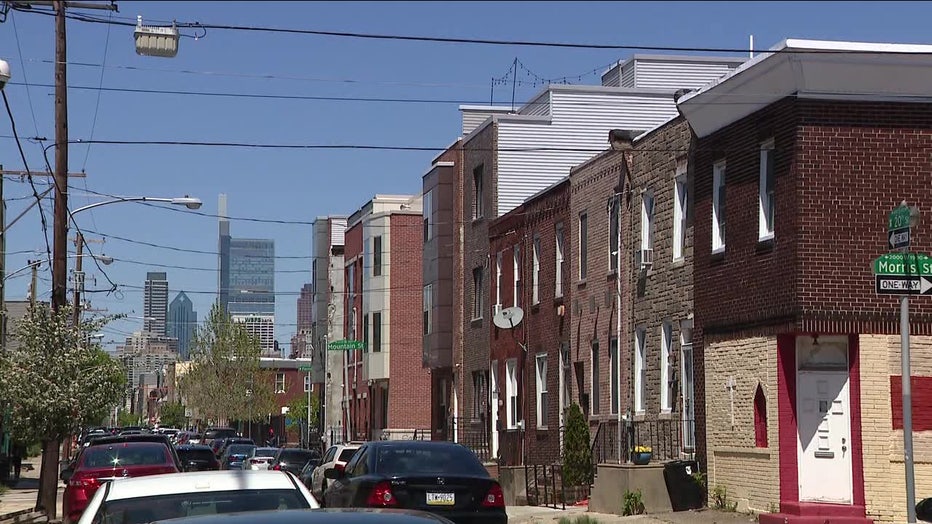 PHILADELPHIA – After a three-year delay, city leaders on Monday shared new reassessment values for all properties in Philadelphia that left some residents concerned. 
Philadelphia's Office of Property Assessment estimated that the value of Philadelphia properties have risen by 21% since the 2020 tax year. It Philadelphia's first widespread property reassessment since the coronavirus pandemic gripped the city. 
Members of Philadelphia's City Council spoke on behalf of concerned residents at Monday's hearing with the Office of Property Assessment. Councilman David Oh questioned if the higher property values would push out entire blocks. 
"Every penny that will come to the general fund through the property assessment is going back in the form of relief," Director of Finance Rob Dubow said. 
Mayor Kenney proposed a package of relief measures and reductions in the Philadelphia Wage Tax to reduce the impact, including exceptions for senior citizens and low income homeowners. 
Local relator Karen Rodgers recommends that every primary homeowner in Philadelphia should apply. 
"Regardless of whether you're satisfied with the new assessment or not and then secondly I think if you're not satisfied with the assessment you need to act and make sure that you file a challenge." Rodgers said.