'They laughed at me': Mother of Philadelphia teen killed in ambush shooting alleges gun lobbyists mocked her
PHILADELPHIA - A Philadelphia mother has become an advocate for gun laws after the shooting death of her son in the city. 
Meredith Elizalde lost her only child Nicolas, 14, when he was gunned down while leaving a football scrimmage near Roxborough High School. Four other teens were also injured in the shooting that erupted on the city street in September 2022. 
As she prepares for her first Mother's Day without her son, she's also pleading with the public to help find one of the suspects in her son's murder, 17-year-old Dayron Burney-Thorn. 
Burney-Thorn is being sought on charges of murder, conspiracy, four counts of aggravated assault and reckless endangerment in relation to the shooting. Four other suspects, 16-year-old Saleem Miller, 21-year-old Yaaseen Bivins, 21-year-old Zyhied Jones and 15-year-old Troy Fletcher have been arrested and charged in the shooting. 
Authorities are offering a combined $50,000 that leads to the arrest of Burney-Thorn, who is believed to be in the Atlanta area, according to U.S. Marshals. 
Meredith joined Good Day Philadelphia on Tuesday after the price of the reward was raised and the search for Burney-Thorn hit seven months. 
RELATED COVERAGE
She says her son was the kindest and sweetest person she had ever met. 
"He's just my entire reason for being," Meredith said. "He's my only child and I am living in what seems like both a nightmare and wilderness without him." 
People say Nicolas was in the wrong place at the wrong time, but Meredith contradicts this, noting he was leaving a football scrimmage as he was supposed to. 
She says the word miserable is not enough to describe the PTSD she experiences from holding her son in her arms as he died from his gunshot wounds. 
Meredith says she is begging people to alert police to the whereabouts of Burney-Thorn and she's doing what she can for lawmakers to get involved. 
In March, Meredith went to Harrisburg and testified at the Pennsylvania Capitol to help support four bills in favor of gun legislation. 
During that time, she says she came face to face with the gun lobby. 
"After I shared my testimony, which was very descriptive about how I watched Nic get murdered, couldn't save him, held him as he died, as I left the room, they laughed at me and mocked me and they were wearing their AR pins," she said. 
Meredith says the incident left her in bed for days because she couldn't understand how someone would laugh at the pain of a grieving mother. 
While she says justice will come in the afterlife, she wants Burney-Thorn to face the consequences. 
"He cannot be trusted to be out in society," she said. "He is wanted for multiple homicides, so why should he have his freedom? 
She's also calling on people to do the right thing and turn the teen in.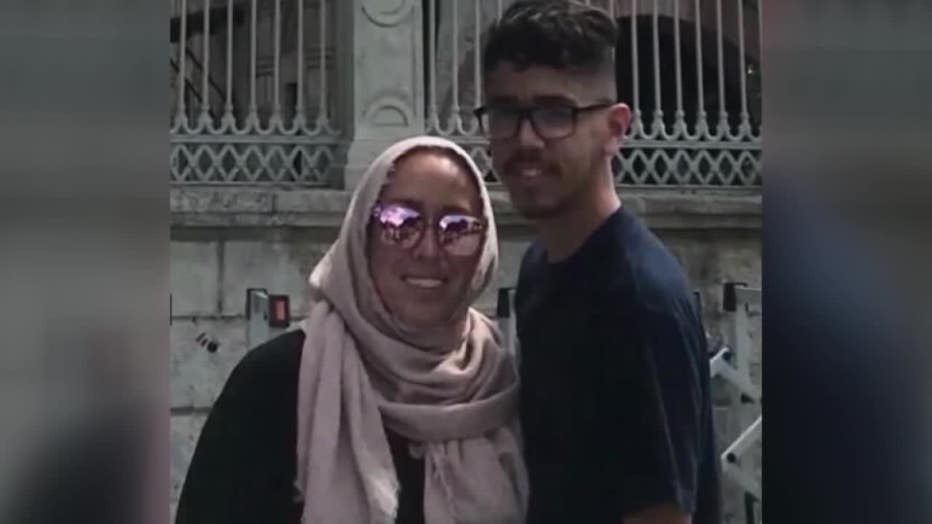 Meredith & Nicolas Elizalde (Provided by family)
Anyone with information on Burney-Thorn's whereabouts can contact police at 1-800-4PA-TIPS.