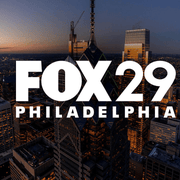 JoAnn Pileggi
General Assignment Reporter
JoAnn Pileggi is a general assignment reporter for FOX 29 News.
The latest from JoAnn Pileggi
Four men storm inside a home in what police are calling a violent home invasion, and investigators say one of the men was armed with a gun.
Halloween parades at the elementary schools in Galloway Township are canceled, citing student safety. Parents started an online petition in hopes of keeping the parade. The petition has garnered hundreds of signatures. 
Move over White Claw, there's a new spiked seltzer in town and it's local.
Sebastian Foster, 4, is in desperate need of a kidney. His family is doing everything they can to get the word out.
A Delaware County family says their college-aged son's vaping habit landed him in the intensive care unit with the possibility of needing a double lung transplant. 
A Camden County man has been through some unimaginable times. He lost his parents and his brother. Now, he is at risk of losing his home, so the community is stepping up to make sure that doesn't happen.
National Weather Service investigators determined Friday a "brief and discontinuous" tornado occurred in Mount Laurel Township shortly after 7 p.m. Thursday night. 
A mom hopped out of her car and before she knew it she says a stranger hopped right in the driver's seat while her 3-year-old son was in the backseat.
City parking is always a challenge. Now, a neighborhood has 74 fewer spaces to park on the street. Instead of public parking, the spots are going to police. The police lost their spots due to a construction project.