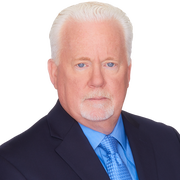 Dave Schratwieser
General Assignment Reporter
Dave Schratwieser joined the FOX 29 News team in 1994 as an investigative reporter.
Dave launched his television career with the New Jersey Network (NJN) as State House correspondent, senior producer and assignment editor. While working with NJN, he broke the story on medical waste being dumped on the Jersey shores. His hard-core investigative journalism continued at WCAU-TV, CBS affiliate, where he worked as the New Jersey correspondent. While at WCAU-TV, he reported from Saudi Arabia on Operation Desert Storm/Desert Shield and was nominated for three local Emmy Awards for investigative, enterprise and magazine format reporting. Like putting the pieces together to solve a puzzle, Dave investigates a story piece-by-piece until it all fits and makes a clear picture. From organized crime and corruption, to the reporting on the courts, he asks the hard questions and does the research to tell a most accurate story.
Utilizing his proficient journalism skills and knowledge of government, Dave altered his career direction and worked in government. He served as Director of Communications and Public Affairs for the New Jersey Attorney General's Office and later worked as Press Secretary for Governor Jim Florio. He also served as Director of Communications for Attorney General Deborah Poritz.
A Long Island native, Dave began his journalism career in print media after graduating from Rutgers University. His first job lasted five years when he was an investigative reporter and state house correspondent for the News Tribune in Woodbridge, New Jersey. While working at the newspaper, he studied television production which led to his work with NJN.
Dave has continually received recognition for his outstanding talent. Throughout his journalism career he received numerous awards. Since joining the FOX team he's received five Emmy awards for Investigative Reporting, Spot and Feature News.
Dave lives in Philadelphia with his wife Lynn. His son Tyler graduated from Temple University, and his son Dan graduated from St. Joseph's University.
The latest from Dave Schratwieser