Bucks County man sentenced up to 25 years in state prison for crime spree that included stealing an ambulance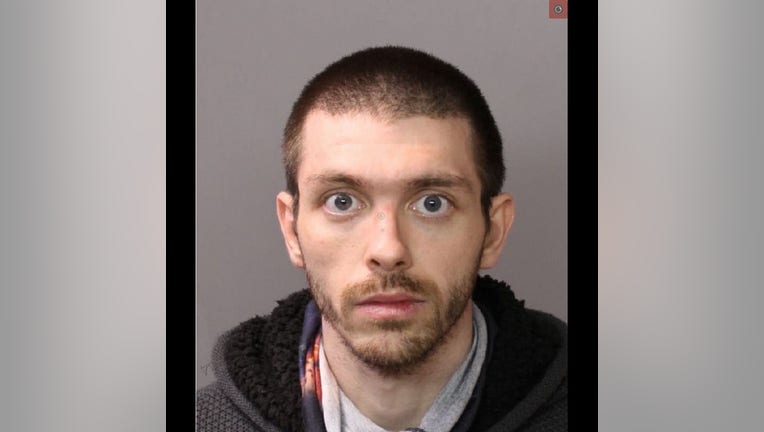 article
BRISTOL TOWNSHIP, Pa. - The Bucks County District Attorney's Office announced on Wednesday that a local man is facing up to 25 years in state prison for a crime spree that began in 2021. 
According to the DA's Office, Cody Dylan Lynn-Phipps, 31, committed five separate criminal offenses that included stealing an ambulance from Lower Bucks Hospital, biting and spitting on Bristol Township police officers during a 2021 arrest, assaulting a corrections officer, and thefts committed at two Falls Township businesses, all of which he pleaded guilty to in November 2022. 
On March 1, 2021, officials say Lynn-Phipps stole an ambulance after he was taken into custody on warrants from Bucks County Probation. While waiting for the sheriffs to arrive, Lynn-Phipps became unresponsive and convulsive, so police used Narcan to treat him. After arriving at a nearby hospital for treatment, Lynn-Phipps unstrapped himself in the back of the ambulance and took the vehicle, which was located about an hour and a half later in the Croydon section of Bristol Township. 
MORE HEADLINES 
Two days later, officials say Lynn-Phipps was arrested after being found unconscious from an overdose in a car that had been reported stolen from Peruzzi Nissan in Falls Township. He was also found wearing clothing from another Falls Township business that had been burglarized on March 3, 2022. Authorities say Lynn-Phipps was also responsible for stealing $350 from Cooper Electric. 
After committing these crimes, authorities say Lynn-Phipps assaulted a Bucks County Correctional Facility officer on March 9, 2022, and it was not the first time he had done something like that. Authorities say Lynn-Phipps bit and spit on Bristol Township police officers and a Truman High School security guard during an arrest back in September 2021, too. 
After his guilty plea in November 2022, Lynn-Phipps was finally sentenced in court on Wednesday. He appeared before Judge Gary B. Gilman, who sentenced him to a total of 10 ½ to 25 years in prison followed by 19 years of probation. Gilman also ordered Lynn-Phipps to undergo a drug and alcohol assessment, a mental health evaluation, and anger management courses. 
The DA's Office says Lynn-Phipps was ordered to have no instruction with any of the victims affected by him, and he is also responsible for paying restitution for damages caused during his crime spree.