Philadelphia prison break: Woman charged with aiding in escape of 2 prisoners
PHILADELPHIA - A woman has been arrested and charged with helping two prisoners escape from a Philadelphia prison earlier this week, police say. 
According to Deputy Commissioner Frank Vanore Jr., 21-year-old Xianni Stalling was arrested by U.S. Marshals on Wednesday at 1 a.m. for helping Ameen Hurst, 18, Nasir Grant, 24, escape the Philadelphia Industrial Correctional Center.
According to authorities, a recorded jail phone call from one of the men helped investigators make the connection to Stalling as the manhunt continues.  
Officials say the duo missed three headcounts in a roughly 18-hour span after escaping on Sunday night around 8:30 p.m. Prisons Commissioner Blanche Carney told reporters prison guards realized they were missing Monday afternoon, around 3 p.m.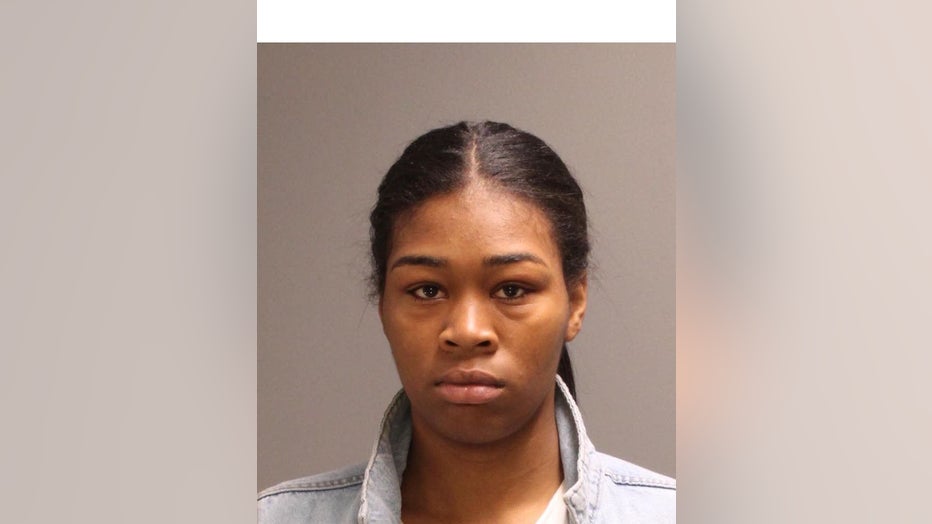 Xianni Stalling, 21, faces several charges for helping two men escape a Philadelphia prison. 
Sources tell FOX 29 holding cell doors and a door to an outside recreation yard were left open. The prison guard union claims that perimeter posts have been left unmanned for months due to budget cuts, but the city "categorically denies" it. 
The two then went on to escape through a hole in a perimeter fence. Carney says the fence that was comprised was not equipped with an alarm to notify guards of a possible escape. 
According to police, Hurst and Grant were seen on video cutting a hole in the fence with some sort of tool before making their escape. 
Police are urgently trying to get Hurst back into custody due to his violent past, including three deadly shootings that claimed the lives of four people between December 2020 and March 2021. 
On Christmas Eve 2020, Hurst is alleged to have fatally shot Dyewou Nyshawn Scruggs at a property on the 1800 block of Wynnewood Road. The following March, authorities believe Hurst opened fire on four people in a Philadelphia parking lot, killing two and leaving two others injured. 
About a week later, Hurst is accused of fatally shooting Rodney Hargrove as he waited for a SEPTA bus after posting bail at Curran Fromhold Correctional Facility. Investigators believe Hurst was inside a car that chased Hargrove back onto prison grounds through an open gate, where he was shot to death. 
The manhunt for Hurst and Grant is stretching far beyond the Philadelphia area. FOX 29's Chris O'Connoll reports U.S. Marshals along the east coast are on high alert searching for the escapees. 
Philadelphia District Attorney Larry Krasner says Stalling has been charged with criminal conspiracy, hindering apprehension, escape and use of a communication facility. 
The DAO requested bail be set at $2 million, but a Philadelphia Magistrate set it for $500,000. 
Stalling cannot post bail until a hearing is held on the amount after the District Attorney's Office requested it is raised.