Police: 2 killed in daytime shootings that happened 10 minutes apart in Philadelphia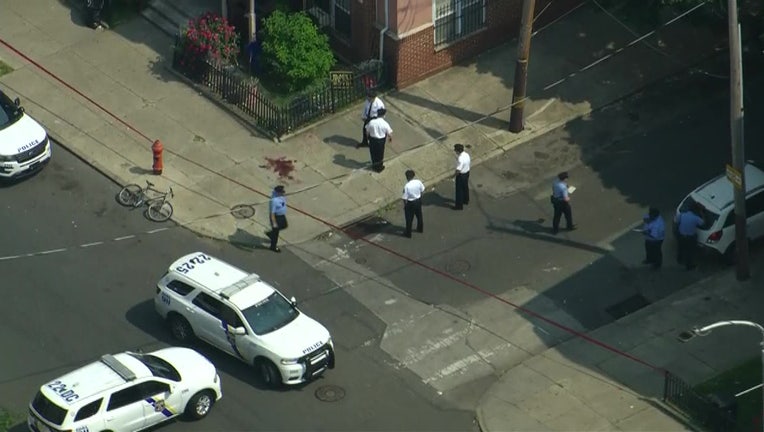 article
PHILADELPHIA - Authorities are investigating two deadly broad daylight shootings in Philadelphia Wednesday afternoon that they say happened just 10 minutes apart.
The spate of deadly violence happened just before 3 p.m. near the intersection of Gratz Street and Susquehanna Avenue when police say two people were shot. 
Both victims, ages 28 and 31, were driven to Temple University Hospital after they were each shot several times. The older victim was later pronounced dead, police said.
The 28-year-old man suffered gunshot wounds to the eye and chest and was placed in critical condition, according to police. 
MORE LOCAL HEADLINES
Minutes later in West Philadelphia, police said a 35-year-old man was gunned down on the 500 block of North 67th Avenue. 
The victim, who was not identified publicly. was taken to Albert Einstein Medical Center where he was pronounced dead shortly after his arrival.
No arrests were reported in either shooting. Investigators have not said what may have sparked the deadly gunfire.