Violent Philly night; Mother speaks out after arrest in son's murder; Pleasant weekend forecast
THE RUNDOWN: 
1. Violent night in Philly as at least five are shot, one killed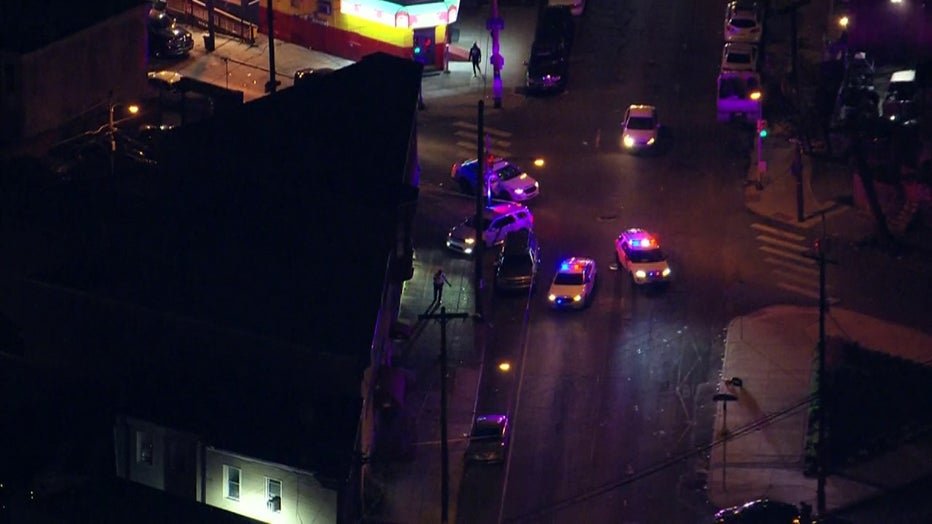 Philadelphia police investigate a shooting at 11th and Rising Sun that injured a 30-year-old man.
PHILADELPHIA - A violent night across Philadelphia to start the weekend as at least five people are shot and one killed, while one 17-year-old girl is stabbed.
Philadelphia police are investigating a double shooting in North Philadelphia, after a fight broke out between two men at a youth field. Earlier, Friday afternoon, a man was shot in the head and killed in Kensington and early Friday evening, a man was critically injured in a West Philadelphia shooting.
2. Mother speaks out after arrest is made in her son's murder
One of two suspects who was wanted in connection with the murder of a Philadelphia officer's adult son has turned himself in to police. 
Police say Levar Turner, 23, turned himself in at the Philadelphia Public Services Building in on Friday morning, days after authorities released new surveillance video from the deadly incident. Authorities say turner will face murder, robbery, and criminal conspiracy charges and that a second suspect remains at large. 
3. Philadelphia woman released from hospital 9 months after COVID diagnosis
The debate about the seriousness of COVID-19 still exists. But, a Philadelphia woman wants the public to know COVID-19 and the complications she suffered cost her her arms and a leg.
Candice Davis is overjoyed to be released from Good Shepherd Hospital in Philadelphia, after spending nine months fighting for her life in a battle with COVID-19 and the havoc it caused her body.
4. Weather Authority: Cloudy start to the weekend will give way to a beautiful Sunday
FOX 29's Drew Anderson says the clouds return overnight into Saturday morning, with lows in the upper 40s.
DOWNLOAD: Get the FOX 29 Weather Authority app
Saturday morning looks cloudy, but the sun should peak through by the afternoon. Temperatures will top out in the mid 60s.